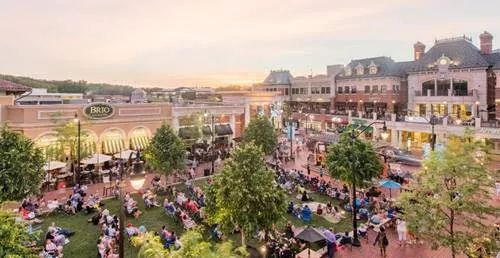 Courtesy of Legacy Village
An annual tradition for the past several years, Legacy Village's free summer concert series, Legacy Live, returns on Friday, May 24. Concerts will take place on Fridays and Saturdays through Aug. 31. A total of 34 free concerts will take place throughout the summer, with each concert scheduled from 6:30 to 9:30 p.m.
"Legacy Live is one of Northeast Ohio's most popular free concert series and we're proud to be able to expand on this summer tradition," says Legacy Village General Manager Susan Windle in a press release. "There's a great sense of community as the Legacy Village Lawn comes alive with concert-goers who often make dining at one of the center's restaurants part of their Legacy Live experience."
All concerts take place at the Lawn located between California Pizza Kitchen and Bar Louie. Needless to say, they're subject to cancellation in the case of bad weather. Once the series gets rolling, you'll find the schedule on the
Legacy Village website
.
Sign up for Scene's weekly newsletters to get the latest on Cleveland news, things to do and places to eat delivered right to your inbox.