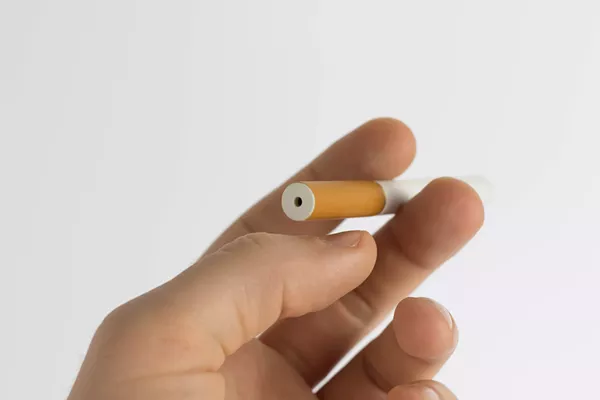 Photo via Marco Verch/Flickr
As of this month, you have to be 21 or older to purchase tobacco products and e-cigarettes within the city of Lakewood.
The legislation was proposed at the end of 2018 by Councilman John Litten and follows similar moves by 21 other communities across the state that have raised the smoking age, including
Cleveland
and Akron.
A big part of the reason Lakewood City Council adopted this measure is thanks to the rise in popularity of
e-cigarettes
, especially among young people.
"I'm ecstatic that my colleagues and the administration were thoughtful enough to help get this passed," Litten
told
Cleveland.com. "It's gone through a rigorous set of committee meetings to make sure it's the right fit, the right thing for Lakewood.
Business owners who are now caught selling cigs to people under 21 will first receive a written warning, followed by subsequent fines of $250, $500 and $1,000.
Sign up for Scene's weekly newsletters to get the latest on Cleveland news, things to do and places to eat delivered right to your inbox.