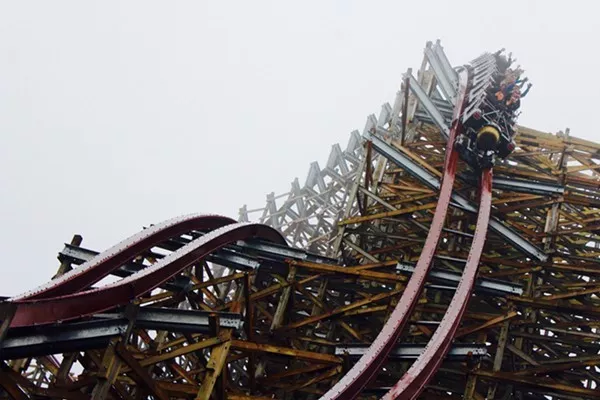 Cedar Point is offering a scream of a deal on unlimited admission for the first two months of the upcoming season. The park just announced its "Wild Card" offer, where roller coaster enthusiasts can visit the Sandusky attraction on the daily for only $59.99.
Of course, the "unlimited" deal has its limits, as it's only good from the park's opening through June 30 — we're talking the colder, and less well-attended, part of the season. Plus, the pass does not include admission to Cedar Point Shores water park or parking (which will run you at least $20). But as a regular season day-of day pass can cost as much as $73, the deal is still, well, a deal.
This season brings a mysterious
new attraction
called the Forbidden Frontier on Adventure Island, but also the second year fans can climb aboard the Steel Vengeance.
Find out more about the deal below:
Sign up for Scene's weekly newsletters to get the latest on Cleveland news, things to do and places to eat delivered right to your inbox.