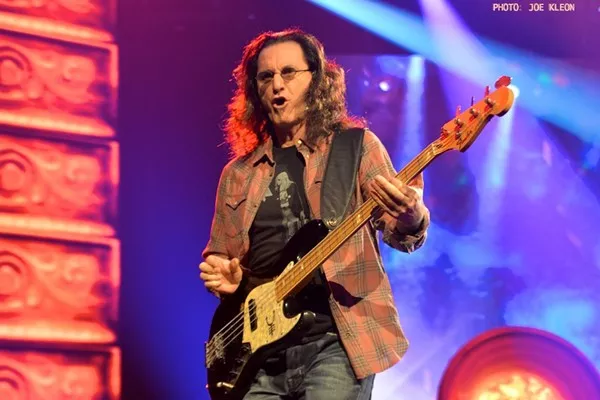 Joe Kleon
Rush performing at Nationwide Arena in Columbus in 2015.
In 2010, the
prog rock act
Rush took a break from recording its final studio album to launch its Time Machine Tour. During that tour, the group recorded its April 15, 2011 performance in Cleveland as a tribute to the city, the first place to play Rush's music on the radio. You can read our review of the
concert
here.
That concert was released on CD in 2011, but the full show has never come out on vinyl until now. On June 7,
Rhino Records
will release
Time Machine 2011: Live in Cleveland
as a four-LP set.
The album features more 26 tracks, and Rush's early days are represented by songs like "Working Man," "Closer To the Heart" and "Subdivisions." During the concert, Rush also treated fans to a preview of "Caravan" and "BU2B," two songs that would eventually appear on 2012's
Clockwork Angels
.
Sign up for Scene's weekly newsletters to get the latest on Cleveland news, things to do and places to eat delivered right to your inbox.