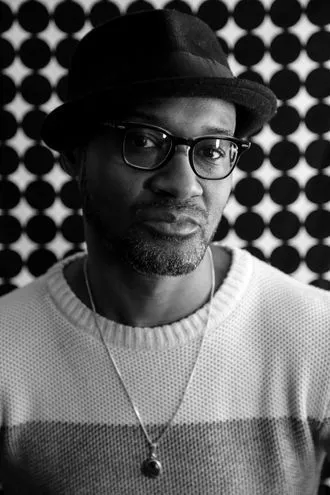 Courtesy of Tri-C
Local poet and musician Daniel Gray-Kontar
Earlier today, Cuyahoga Community College announced the details of a residency program featuring Tri-C JazzFest Cleveland performances in the Gordon Square Arts District.
Six free events will take place over the next two months. The program begins on Friday, April 26, with Syllable Symposium: From Kerouac to Kendrick, an event that explores the "rich relationship between jazz and poetry."
"This is our first collaboration with Gordon Square," says Terri Pontremoli, director of Tri-C JazzFest, in a press release. "We are excited about reaching this new audience and promoting jazz."
The opening event features a panel discussion with local poet and musician Daniel Gray-Kontar and acclaimed jazz trumpeter Dominick Farinacci. Spoken word artist Orlando Watson will moderate the talk. The night will also include performances by the panelists and moderator as well as from Damien McClendon, Ephraim Nehemiah, Tri-C JazzFest Academy's Spirit of the Groove Ensemble, Pat W. and DJ Cooley High. It begins at 6 p.m. at the
Happy Dog
.
The other events include performances by FunkyardX (June 7 at Near West Plaza), Spirit of the Groove (June 13 at Luxe Kitchen & Lounge), Acid Cats (June 21 at 78th Street Studios) and Samba Joia (June 23 at Near West Plaza).
A screening of
'Round Midnight
takes place on June 25 at the
Capitol Theatre
. Jazz legend Dexter Gordon played the lead role in the film, and his widow Maxine Gordon will participate in a Q&A session and book signing after the screening. Saxophonist Nathan Paul Davis will perform as well.
Visit
tri-cjazzfest.com
for a full list of all the events leading up to this year's festival, which takes place from June 27 to June 29 at Playhouse Square.
Sign up for Scene's weekly newsletters to get the latest on Cleveland news, things to do and places to eat delivered right to your inbox.