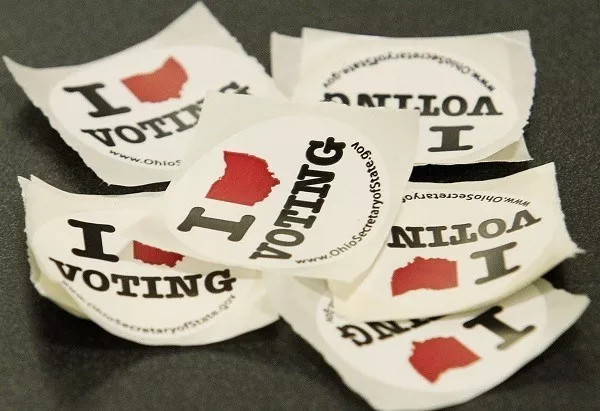 In an effort to include kids in Ohio's voting process, Ohio Secretary of State Frank LaRose announced a voting sticker design competition exclusively for teens in grades 6-12 back in March.
The Top 3 contenders have been chosen by a committee and now any Ohio citizen, regardless of age, can vote for their favorite sticker of the bunch in an online contest.
Although we are saying goodbye to the "I Ohio Voting" sticker (shown above) the fresh replacements don't stray too far from the old formula. All three options include an outline of the state, including the entry from Northeast Ohio's only finalist, Ian, a senior at Hawken School.
Take a look at all of the designs and vote for your favorite sticker right
here.
The contest closes Friday, May 17.
Sign up for Scene's weekly newsletters to get the latest on Cleveland news, things to do and places to eat delivered right to your inbox.