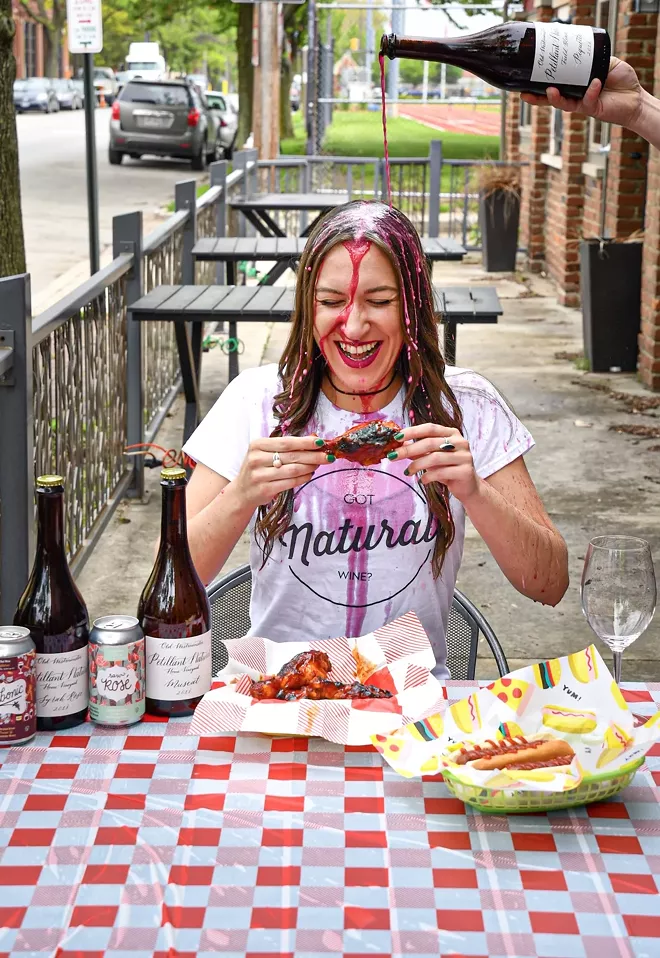 Wine tastings need not be somber affairs. Take Pet-Nat and Wet Naps, for example. The event, to be held at
Black Pig
(2801 Bridge Ave., 216-862-7551) from noon to 3 p.m. on Sunday July 21, will showcase the fruits of
Old Westminster Winery
, a minimal-intervention vineyard and winery in Maryland. Most of the wines that flow from this sustainable operation are naturally fermented with wild yeast and bottled (or canned) without fining or filtration.
The result is a portfolio of eminently drinkable selections like Piquette, a refreshing wine spritzer made from freshly pressed grapes and sparkling water, Pét-Nat Pinot Gris, a crisp and lively single-vineyard, naturally sparkling Pinot Gris, and Carbonic-style Cabernet Franc, which is fermented with wild yeast and canned without fining or filtering.
"These wines are really unique – very vibrant, clean, well-made wines using only Maryland grown grapes," explains Nowak. "When we started working with the wines at the restaurant, I knew I wanted the do some type of event with them."
That event will combine the informal fun of a family barbecue with the boundless joys of a natural wine tasting. Guests will wash down barbecue dishes like chicken, ribs, corn on the cob and potato salad with a broad selection of Old Westminster wines by the bottle, can and keg. There will be plenty of moist towelettes as well, promises Nowak.
The farm and winery are owned and operated by siblings Drew, Lisa and Ashli Baker. Drew will be at the event to discuss his family's philosophy and approach to sustainable winemaking.
Tickets (
available here
) are $45 and include food and five wine-tasting tickets. Additional tickets will be available for purchase as will all the wines being sampled.
Sign up for Scene's weekly newsletters to get the latest on Cleveland news, things to do and places to eat delivered right to your inbox.