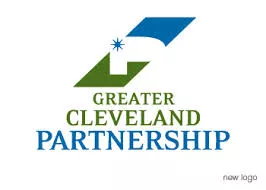 Plain Dealer
editor George Rodrigue, appearing Friday on WCPN's Reporters Roundtable, reminded listeners that the Greater Cleveland Partnership (GCP) is first and foremost a Chamber of Commerce.
It's the state's largest chamber, in fact, with about 11,000 constituent businesses — businesses like the local grocery chain Heinen's — and GCP's central purpose is advocating on their behalf.
GCP's recent testimony at the Ohio Statehouse in support of a HB242, the resuscitated state law that would prohibit regulations on "auxiliary containers," (an umbrella term that includes plastic bags), is therefore perfectly natural. It was just voicing the views of members like Heinen's, which has opposed Cuyahoga County's approved ban on plastic bags because paper bags are more expensive. Heinen's executives say they might have to spend an additional $2 million per year if the local ban is put into effect.
The goal of HB 242, per its chief sponsor George Lang, is to make Ohio more "business friendly." He has noted repeatedly that Ohio is getting its "ass kicked," and that states that are kicking Ohio's ass are those that are even
more
business-friendly than Ohio. Being "business-friendly," to this set, means making taxes as low and regulations as rare and unobtrusive as possible.
GCP's VP for advocacy, Sante Ghetti, said more or less the same thing in his testimony (PDF below), but in slicker language. Local bans like Cuyahoga County's should be forbidden to "preserve the economic vitality" of Ohio's retailers and small businesses, he said. These regulations create administrative headaches and steep administrative costs. He cited Heinen's as an example.
Meanwhile, the economic vitality of state lawmakers backing the bill is sure being preserved! A previous version of HB242, 2018's HB 625, was supported by powerful business groups including the Ohio Chamber of Commerce, the Ohio Council of Retail Merchants, the National Federation of Independent Businesses and the Ohio Grocers Association. Cleveland.com reported that those groups and other supporters of the legislation donated roughly $600,000 to Ohio House members in 2017 and 2018. That's big bucks.
GCP is part of that crew. While they're careful to pay lip service to the importance of environmental research — "we urge lawmakers to take the lead in further studying how we might reduce environmental harm from non-reusable auxiliary containers," Ghetti said — they disregard the existing
environmental studies
on the subject which specifically say that bottle deposit laws and plastic bag fees are important solutions to plastic pollution in the Great Lakes.
Elsewhere, in the past week alone, the states of
Oregon
and
Delaware
have moved to ban plastic bags. Canada
may ban
all single-use plastics by as early as 2021. But in Ohio, businesses are the only constituents who matter, and the vitality of retailers therefore supersedes the vitality of the state's natural resources and the human beings who depend on them.
GCP-EnvironmentalCrusaders.pdf