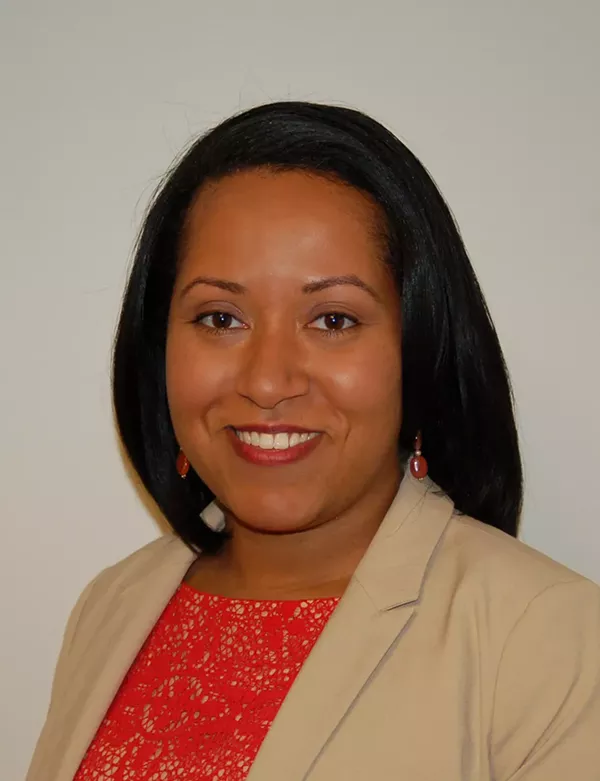 The Greater Cleveland Regional Transit Authority (RTA) board of trustees voted Wednesday morning to enter into contract negotiations with India Birdsong, currently the COO of Nashville's Metropolitan Transit Authority, to become the next Chief Executive Officer and General Manager of RTA.
Birdsong was selected after an "exhaustive and exhausting" search, per the board, one that stretched longer than initial timeline projections because of the quality of candidates and the importance of deliberation and public input. An initial pool of nine was whittled down to two finalists in a process coordinated by the executive search firm Krauthamer and Associates.
Details of the contract, including salary and start date, have not yet been finalized, but board chair Dennis Clough told reporters after the meeting that the negotiations are at this point merely a "formality." He said he was hopeful the transition period would be brief and noted that Birdsong, like the other candidates, was enthusiastic about the position and about Cleveland itself.
Birdsong's relevant transit experience in Chicago and Nashville were celebrated in comments by board members during and after the meeting. She had come up "from the garages," board member Georgine Welo said. And with a background in urban planning, she understood transit from both the administrative and community levels. Her personality was also a top selling point. She was described as "energetic" "innovative" "personable" and "enthusiastic" in board comments.
"She's wonderful!" Said Board member Karen Gabriel-Moss. "Cleveland should embrace her."
Board member Justin Bibb assured the public that the trustees had been rigorous in their vetting of candidates. He said they selected a leader who was excited to come to Cleveland and dedicated to public transit.
Dr. Floun'say Caver has been serving as interim CEO since the board
put Joe Calabrese out to pasture
roughly one year ago. He was assumed to have been in contention for the role, but he disclosed Wednesday that he had not applied for the CEO position and intended to resume his duties as Director of Operations. Dennis Clough thanked him for his service.
Clevelanders for Public Transit, the grassroots transit advocacy coalition, released a statement expressing gratitude to Dr. Caver and hope that Birdsong's appointment would lead to positive changes at the agency.
"CPT is optimistic that Birdsong will help end this cycle [reduced revenue > reduced service > increased fares] by seeking creative funding solutions and by leading RTA to a positive, rider-oriented culture that increases the value of transit and makes transit an easier choice for more residents of Cuyahoga County."
CPT said the board should have initiated its executive search earlier and should have provided "more robust" community engagement opportunities. However, they said: "CPT is pleased to have been consulted by Krauthamer and Associates during the executive search and appreciates that rider input was reflected in the final job description."
The board room at RTA's W. 6th headquarters is these days shrouded in secure WiFi — an irony that observers were keen to note, given the free public WiFi
forthcoming on buses
— and we are humbled to report the courage and forthrightness of the agency's IT department, whose hirsute stalwart, known only as "Bronco Tail," confirmed for this correspondent a truly maniacal password.
Sign up for Scene's weekly newsletters to get the latest on Cleveland news, things to do and places to eat delivered right to your inbox.