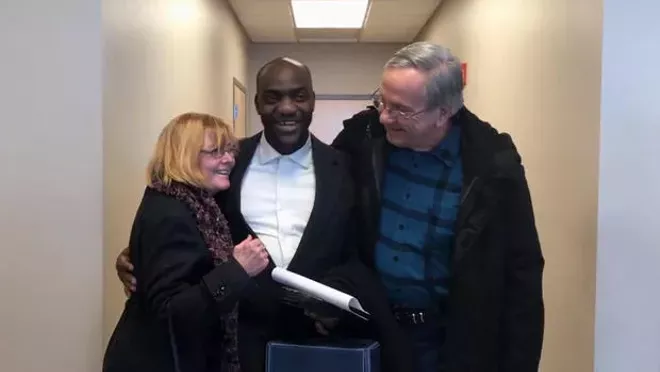 If you haven't followed the story of Ansly Damus, a Haitian asylum seeker who spent two years in ICE custody before
being released
to live with Cleveland Heights couple Melody Hart and Gary Benjamin as his case plays out, do revisit
our feature from 2018.
If you have followed the story, or if you just got caught up, CBS News has a fantastic story on the aftermath, specifically how Cleveland has rallied around Damus.
"I told my wife all the time - Cleveland is very cool," he said of the city and "Ansly's Army" that has supported him. "I don't have life before. People in Cleveland give me my life."
Check out the full video and story below.