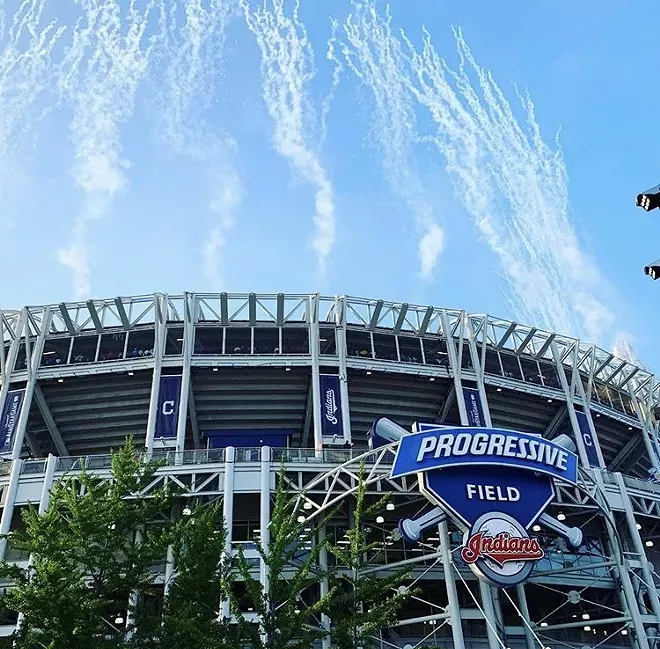 Now that we have a headline tailor-made for Destination Cleveland's next promo campaign out of the way...
The results are in, and it has been unanimously decreed that the city of Cleveland did a helluva job hosting this week's MLB All Star Game.
Aided by a little cooperation from the weather, the city rolled out red carpets, literally and figuratively, and took advantage of its moment in the national spotlight. Everyone you talked to in the past five days had nothing but praise for Cleveland's efforts.
We talked to out-of-towners, we talked to insiders, we talked to Insiders, we talked to people who talked to big wigs at MLB, and not only was there nary a bad word (save from those who got trapped in the middle of the 5k color rush for two hours), there was only the highest of compliments. It seems from visitors to baseball dignitaries to corporate muckity mucks to the players themselves, Cleveland might have been the best All Star host in some time.
And we were not alone.
Add in all the perfect moments from the festivities themselves — Sabathia throwing out the first pitch to Sandy Alomar, Bieber striking out the side and winning the MVP award, the moving tribute to Carlos Carrasco during the Stand Up to Cancer segment, the welcoming back of Michael Brantley to a booming round of applause (which should also be read as a direct F-U to the Dolans) — and you had a damn near perfect week.
Kudos to the team, everyone at Destination Cleveland and the Greater Cleveland Sports Commission, and countless others. Give yourself a hand, Cleveland.