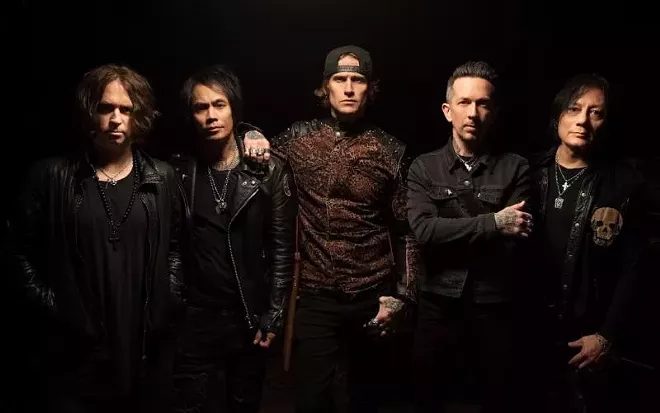 Buckcherry is the band that just won't die. Initially, the hard rock group dissolved in 2002, but after that short hiatus, band founders Josh Todd and Keith Nelson reformed the group in 2005 and got a good second wind when the song "Crazy Bitch" went viral thanks to a racy music video.
Just this week, the band announced the final 16 shows of the North American portion of its 2019 Warpaint Tour. The tour, which started on March 5, will total 118 North American cities once it concludes on September 26.
The band performs on Sept. 6 at
MGM Northfield Park — Center Stage
.
Blacktop Mojo will open the show.
Tickets go on sale at 10 a.m. on Friday.
Sign up for Scene's weekly newsletters to get the latest on Cleveland news, things to do and places to eat delivered right to your inbox.