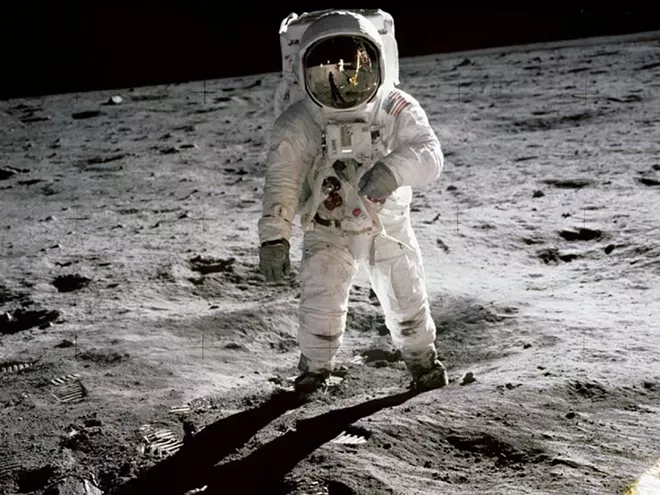 The Cleveland Museum of Natural History (CMNH) is "live-tweeting" the events of the NASA Apollo 11 mission to the moon exactly as they transpired 50 years ago. The astronomy team at CMNH followed the NASA mission timeline to precisely recreate history as it unfolded in real time.
Space-themed coverage has been abundant in the days preceding the 50th anniversary of the mission that took Neil Armstrong, Buzz Aldrin and Michael Collins to the moon — even earning a hashtag: #Apollo50 — and these live-tweet sessions tend to be pretty gimmicky, but still: It's cool to get sense of the actual pace of events on July 16, 1969, and imagining families huddled around their radios and TVs, following along with bated breath.
(May we also recommend Damien Chezelle's
overlooked 2018 gem, First Man
.)
Follow along at @goCMNH.
Recent highlights here: