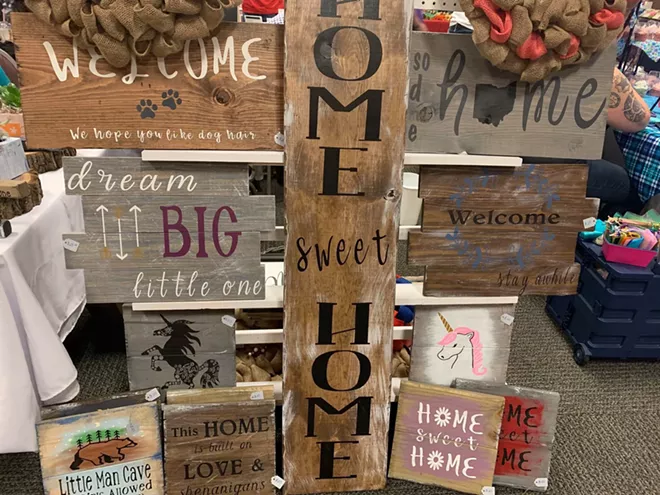 Courtesy of Becki Silverstein
The inaugural
Shop and Rock Handmade Fest
will take place from 11 a.m. to 6 p.m. on Saturday, Aug. 3, at Market Square in Crocker Park.
Nearly 100 handmade local artisans and crafters will be on hand for the event, and there will be a beer garden featuring local brews and spirits from Sibling Revelry Brewery, Western Reserve Distillers. Food trucks from Slyman's Tavern, Get Stuffed, the Cedar Grill, Touch Supper Club and the Little Penguin will be on hand as well. Proceeds from the drink sales will benefit the Karen Foundation for MS.
Local acts Billy Likes Soda, Michelle Romary Trio and the Travelin' Johnsons are slated to perform.
"It's been on our radar now for some time to launch a music festival that also combines the talent that we have at our artisan/crafter events throughout the year. We wanted to merge that concept together into one experience that featured music and art along with delicious eats and drinks to create the perfect summer day out in Cleveland," says the show's founder, Becki Silverstein, in a press release. "I'm originally from Westlake, and the vibe of the city, the location and bringing something back to my original hometown felt like the perfect fit, especially with the Market Square in Crocker Park location. It's my hope to make this an annual summer tradition in the city, so we are very excited to see how the public receives the event."
Admission is free.
Sign up for Scene's weekly newsletters to get the latest on Cleveland news, things to do and places to eat delivered right to your inbox.