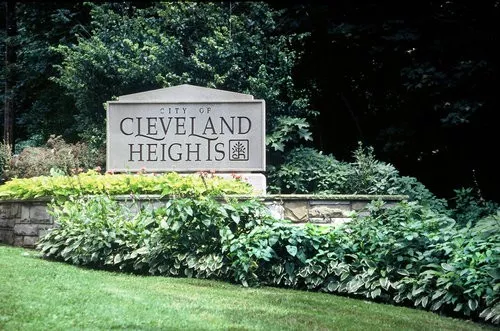 clevelandheightsbrand.com
A group of Cleveland Heights citizens have created a political action committee to push a ballot referendum. No,
not the group advocating
for an elected mayor. This new PAC has formed to encourage residents retain the city manager form of government.
Cleveland Heights is one of only two municipalities in the county that have a city manager form of government. The appointed manager is the city's chief executive while the legislative efforts of the city fall to the part-time city council members, including a president of council who retains the title of Mayor. Several years ago, a citizens group formed to attempt a ballot initiative to change the form of government so that residents could elect their city leader. When the city heard about these efforts, they responded with a comprehensive charter review effort run by fifteen appointed residents and a facilitator. The charter review lasted over a year and the commission members voted to retain the city manager form of government.
In response, residents went through with the ballot initiative, forming a grassroots campaign titled "Citizens for an Elected Mayor" (CEM). However, it seems several members of the charter review commission and the city council are so dedicated to maintaining the city manager form that they've created their own PAC. In just one month, this second PAC has raised over $12,000 for the effort.
Cleveland Heights Vice Mayor Melissa Yasinow told Scene that the Cleveland Heights Citizens for Good Government (CHCGG) PAC is an attempt to, "ensure the council-manager form of government continues to serve our community well, as it has for nearly a century." Yasinow said that the manager is in charge of daily operations and maintenance and does the job based on, "expertise and experience, not based on partisan politics and personal agendas." Yasinow noted that she felt the effort was important because, "We cannot risk putting a partisan politician in charge that can be influenced by contributors and election supporters." According to a donation list that was leaked to Scene, Yasinow has donated $2,500 to this effort to keep politics out of the business of running government.
The donor list also includes four other city council members: Mayor Carol Roe, Councilwoman Mary Dunbar, Councilman Michael Ungar and Councilman Craig Cobb, the newly appointed councilman who recently served on the charter review commission. In response to Scene's request for comment, Roe and Ungar said they echo Yasinow's comments. Roe and Dunbar, who donated $500 and $1,000, respectively, are up for re-election this year. Cobb is up for his first election. His contribution to the PAC was $200. Councilman Kahlil Seren is also up for re-election this year and is not listed as a contributor.
Several charter review commission members have donated to the PAC as well, including Katie Solender, Jack Newman, Vince Reddy and Mike Gaynier, who is also the deputy treasurer of the PAC. According to Yasinow, the money raised by the PAC will be used to convince residents to vote to retain the city manager form of government. Ostensibly, this means that the funds will likely pay for campaign materials for an alternative ballot measure. At Monday night's city council meeting, residents noted that while Citizens for an Elected Mayor have already proposed ballot language, they are unaware of the wording of the referendum that will be proposed by Cleveland Heights Citizens for Good Government.
It is as of yet unclear how much money the Citizens for an Elected Mayor PAC has raised. The filing deadline hasn't passed and only PACs with at least $10,000 have to file a report at the end of this month. Sources have told Scene that the Citizens for an Elected Mayor group was not aware of the pro-city manager PAC and will be investing more heavily in fundraising efforts moving forward.