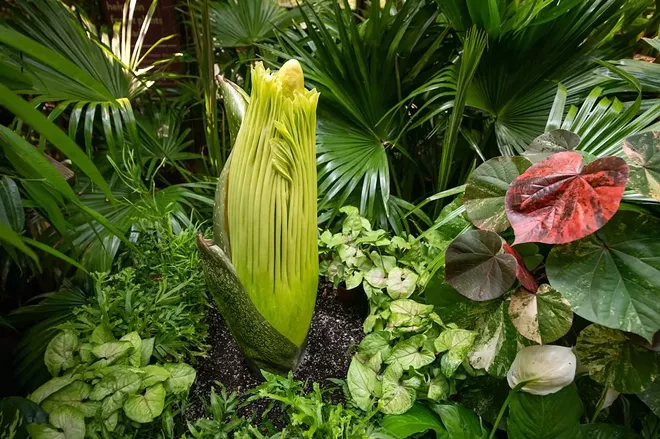 Photo via Cleveland Metroparks Zoo/Twitter
The scent of the rare and extremely shy corpse flower (aka amorphophallus titanum) is said to smell like an overflowing garbage truck paired with, well, death. And Clevelanders can soon get a waft of that heady perfume.
The Cleveland Metroparks Zoo just announced their plant is fixing to open sometime soon.
Clearly, this exotic plant is not native to Ohio and can be found at the zoo's RainForest section, along with 10,000 other plants and more than 600 animals. In a 25-year stint at the park, the flower has only opened four times, so to catch it in action once more would be something to behold (although we're not sure it's a scent worth smelling).
We'll keep you updated as this story develops.
<!—StartFragment—>
Sign up for Scene's weekly newsletters to get the latest on Cleveland news, things to do and places to eat delivered right to your inbox.