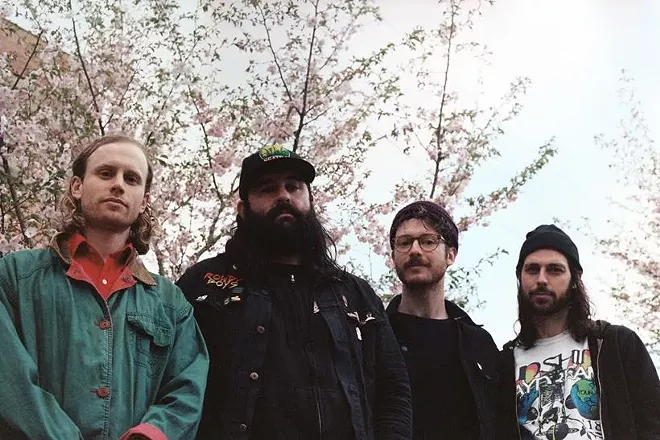 One of our favorite local indie rock bands, the Sidekicks have just released a new single, "Feed II," a song that comes across as "a commentary on feeling like we need to present everything we do on social media," as it's put in a press release.
"'Feed II' is about the constant online projection of self and the ensuing feedback loop this creates between those needing to see and be seen in this manner," says singer Steve Ciolek.
The Sidekicks will join Oso Oso and Future Teens on tour this week. The jaunt kicks off tomorrow in Boston and comes to Cleveland on Sept. 20 for a date at the Foundry.
Sign up for Scene's weekly newsletters to get the latest on Cleveland news, things to do and places to eat delivered right to your inbox.