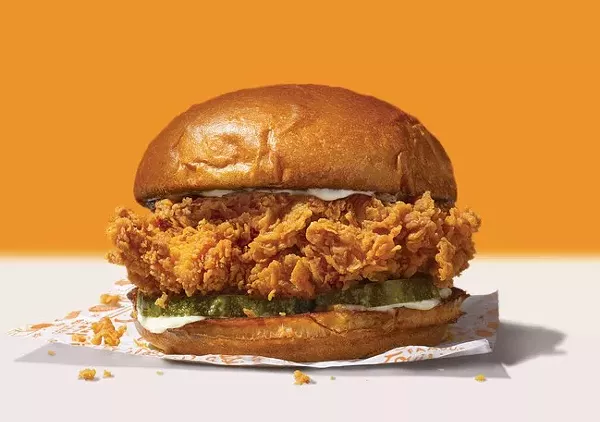 Photograph via Popeyes Louisiana Kitchen
This probably isn't the time to say that the Popeyes chicken sandwich is just, well, a sandwich. But whether you prefer spicy or classic, it is just a damn sandwich. Nonetheless Clevelanders have waited in obscenely
long lines
since the new food item dropped last week only to find out that the sandwich is no longer available for order at multiple Popeyes locations.
News 5 even did some dirty work and
discovered
that three area locations won't have any on hand until Wednesday, and many other spots are so busy they couldn't be bothered to even answer the phone. Other sandwich lovers have taken to the internet to express their despair at not being able to find the Popeyes delicacy in Cleveland:
None of this should be too shocking as Popeyes has reported a
huge spike
in nationwide store attendance since the sandwich hit, as compared to the rest of summer's numbers.
Meanwhile, the "Great Chicken Sandwich Wars of 2019" continue to rock and roll on Twitter, with people quibbling over whether Popeyes, Chick-fil-A and also, as more of an afterthought, Wendy's have the best sandwiches.
As we haven't yet had the privilege of tasting the Popeyes sandwich, here's one food review that breaks down the rivalry:
We'll keep everyone updated on the status of Popeyes chicken sandwiches in Cleveland as we know more.
Sign up for Scene's weekly newsletters to get the latest on Cleveland news, things to do and places to eat delivered right to your inbox.