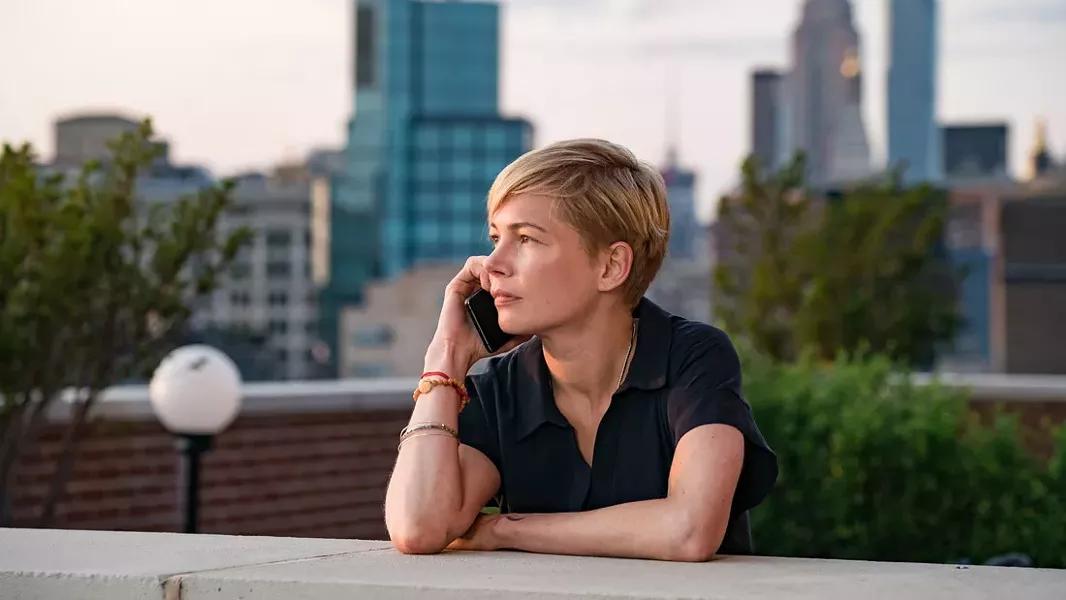 A remake of Susanne Bier's 2006 film of the same name,
After the Wedding
features a stellar cast that includes Julianne Moore, Michelle Williams, Billy Crudup and Abby Quinn.
And yet, despite the talented cast, the film falls flat, in part because it hits viewers over the head with its message about the dangers of keeping family secrets, and in part because of its pacing. The storyline develops too slowly and fails to become engaging.
The movie opens on Friday areawide.
The film centers on Isabel (Williams) as she leaves the orphanage she runs in Kolkata to meet with Theresa (Moore), a wealthy New York benefactor who wants to give the orphanage an exorbitant sum of money. Theresa puts her up in an extravagant hotel that contrasts sharply with the Kolkata orphanage that Isabel runs. This immediately makes Isabel uncomfortable.
As Isabel meets Theresa, Theresa's daughter (Quinn) is about to get married. Theresa invites Isabel to the wedding, so she can get to know Isabel better before she decides she wants to invest in her charity. This also makes Isabel nervous and seems like a rather odd request.
Isabel didn't anticipate staying the weekend, so she's visibly upset about the prolonged nature of the negotiation. The wedding, predictably enough, is a posh affair that finds family and friends gathered at a lakeside house. Isabel arrives late and receives a shock when she realizes that Theresa's husband (Crudup) is an old flame, and Theresa has merely invited her to the wedding, so that she can confront the man about their past.
The set up is all rather contrived but when Williams, Moore and Crudup are in the room together, they really bring the movie to life.
But too often, the film comes off as a middle-of-the-road drama.
Bier's film that stars Mads Mikkelsen and Sidse Babett Knudsen became a critical success and was nominated for the Academy Award for Best Foreign Language Film (it lost to
The Lives of Others
). There's no danger of this remake receiving similar accolades.
Sign up for Scene's weekly newsletters to get the latest on Cleveland news, things to do and places to eat delivered right to your inbox.