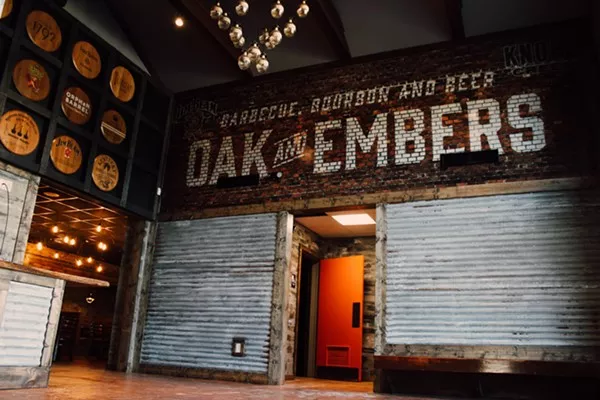 Photo via Douglas Trattner
The Hudson Oak and Embers right before it opened.
Oak and Embers Tavern
may be better known for its BBQ, but the local restaurant chain has always carried one of the largest bourbon lists around.
Now the original spot in Chesterland has been named one of the best 100
bourbon bars in the country
, as selected by the good people over at the
Bourbon Review
.
For this year's list, judges were looking not only for a long whiskey menu, but also for restaurants that offered creative bourbon cocktails and food items that incorporated the spirit well. They also judged places on how knowledgeable the staff was and also private barrel offerings. When all was said and done, only two Ohio places made
the cut
, including the Century Bar in Dayton.
Oak and Embers was started five years ago by Marc and Gretchen Garofoli, and has since opened a spot in Hudson, with plans to open at Pinecrest soon.
Sign up for Scene's weekly newsletters to get the latest on Cleveland news, things to do and places to eat delivered right to your inbox.