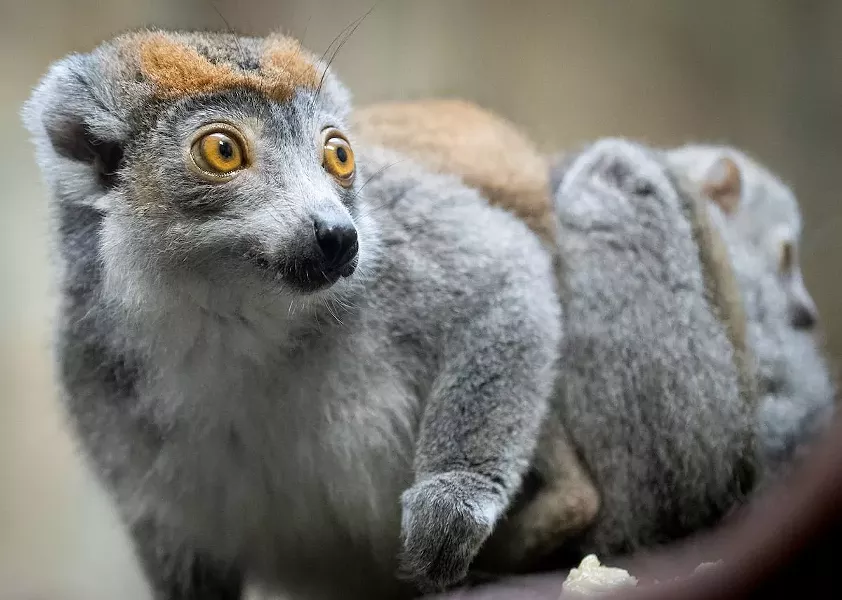 Photos via Cleveland Metroparks Zoo
The Cleveland Metroparks Zoo just
announced
that two wide-eyed baby crowned lemurs came into the world on July 20.
Not many North American zoos have crowned lemurs on display and the Cleveland Metroparks Zoo is one of only 12 to do so. Crowned lemurs hail from the wilds of Madagascar and prefer to munch on leaves, flowers and fruit. The long-tail creatures are also considered to be part of the primate family.
The Cleveland babies were born to parents Kesi and Azizi, both of whom the zoo reports are bonding well with their new offspring.
The lemur clan is now out exploring their habitat together for guests of all sizes to see.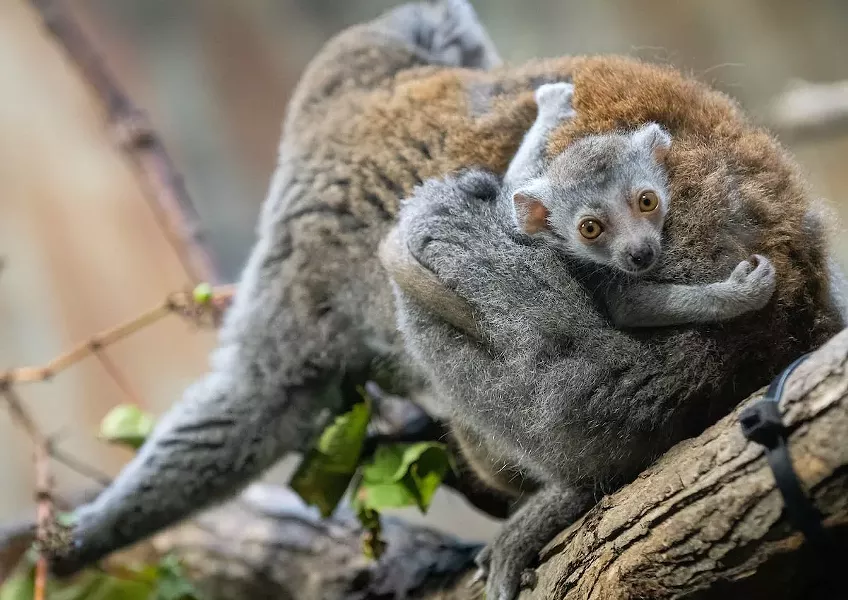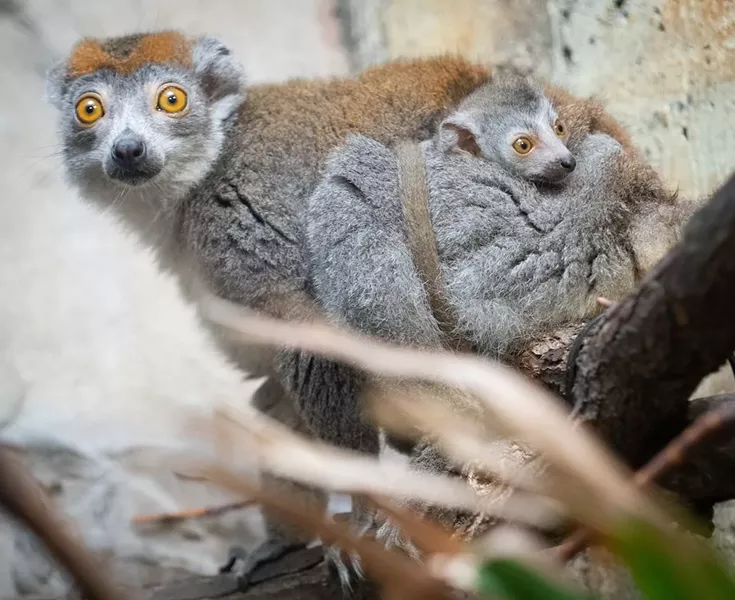 Sign up for Scene's weekly newsletters to get the latest on Cleveland news, things to do and places to eat delivered right to your inbox.