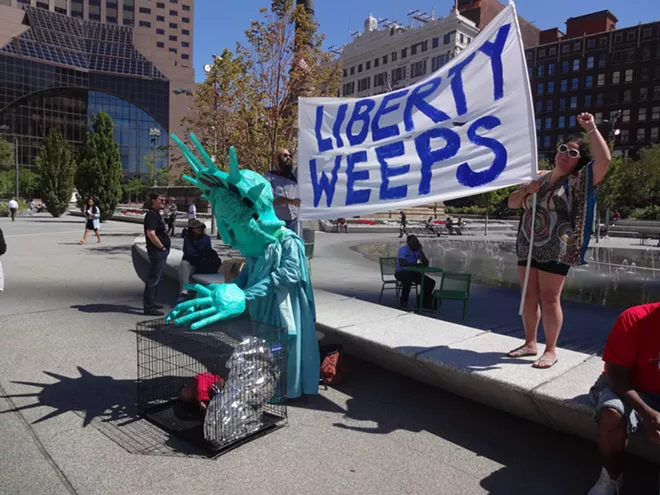 Thursday, members of Cleveland's
Immigration Working Group
traveled to three locations downtown with a mobile art installation titled "Liberty Weeps." The installation was meant to protest the treatment of migrants at the U.S. southern border and to ask locals to raise their voices against recurring injustices within the immigration system.
The small group traveled from the corner of Carnegie and Ontario, where they greeted attendees of the daytime Indians game; to Public Square; and finally to the Anthony J. Celebrezze Federal Building, where they then conducted a monthly prayer vigil.
The installation featured a Statue of Liberty weeping over a child huddled in a cage. Members of the group passed out flyers asking people to oppose family separation policies and the
new "public charge" rules
.
They provided contact information for both Senators Rob Portman and Sherrod Brown.
Additional info can be found here.