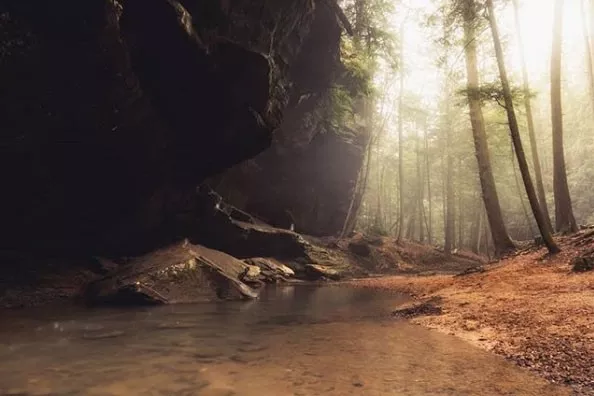 Photo via billris/Instagram
Central Ohio Crime Stoppers is
now offering
a $10,000 reward to anyone with information regarding the death of 44-year-old Victoria Schafer.
Over Labor Day weekend, the Chillicothe photographer was out taking senior photo portraits on one of the most popular trails in Hocking Hills State Park when she was struck from above by a large tree branch.
Following the initial report of the mother of four's death, officials then announced the tree was "dislodged" from above before striking Schafer near Old Man's Cave and that it was not a "
natural occurrence
."
Schafer's family is still looking for closure. Those who may have information about the incident can reach Crime Stoppers anonymously at 740-773-8477.
The death is the third reported near Hocking Hills this summer. Park officials have also rescued at least four hikers throughout the season.
Sign up for Scene's weekly newsletters to get the latest on Cleveland news, things to do and places to eat delivered right to your inbox.