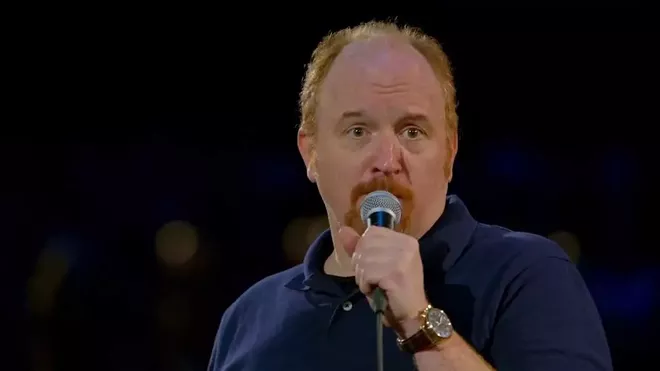 Louis C.K. was once one of the most popular comedians in the country. He'd had a successful TV show, standup comedy specials galore, sold-out nationwide theater tours, and was about to release his directorial debut in theaters in 2017 when news hit that he had a penchant for taking out his genitals and masturbating in front of women.
In a flash, his film never saw the light of day and he was shunned from the comedy community and Hollywood. Since then, he's maintained a low profile doing small standup sets around the country, including, as Hilarities just
announced
, shows in Cleveland next week, Monday, Sept. 23-Wednesday, Sept. 25.
The shows, as you may have guessed, are adults only and absolutely no cell phones will be allowed inside the venue (as his controversial shows have
leaked online
before). As to what he'll be talking about in Cleveland remains to be seen.
The shows all start at 7:30 p.m. and
tickets
run from $30-$38.
Sign up for Scene's weekly newsletters to get the latest on Cleveland news, things to do and places to eat delivered right to your inbox.