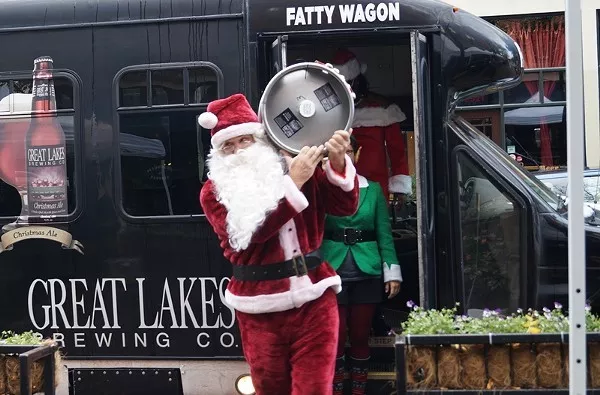 Hark, the herald angels of popular local season craft brews sing.
Great Lakes announced today that the annual Christmas Ale first pour at the brewery's HQ in Ohio City will go down on Thursday, October 24, beginning at 11 in the it's-not-even-Halloween-yet morning.
Expect Christmas Ale. And more than a few people. And more than a few people who will have had one too many Christmas Ales by the time you arrive.