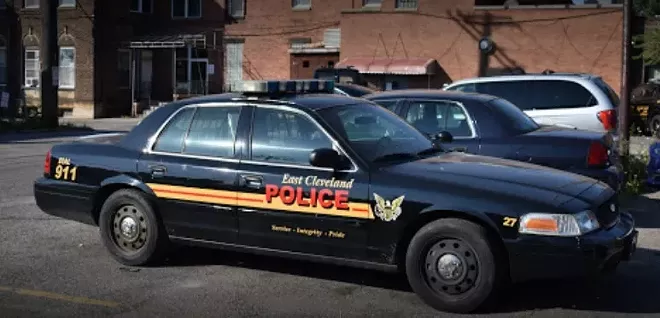 Photo via Google Maps/Scott K
A stray dog was burned inside a crate last Friday, the East Cleveland Police Department has reported.
Now the Cleveland Animal Protective League is offering a cash reward of $2,000 to anyone with information regarding the incident, which seemed purposefully done.
The dog was rescued by police, who were called to the scene at a parking structure near the 16000 block of Nelacrest Road, and was quickly taken to a veterinarian. However, the animal's burns were so severe, it needed to be put down.
According to police, a fire starter of some kind was used to start the blaze.
Those with any information should call the East Cleveland Police Department at (216) 451-1234. An extremely blurry photo has been released of a potential suspect in this case. See below:
Sign up for Scene's weekly newsletters to get the latest on Cleveland news, things to do and places to eat delivered right to your inbox.