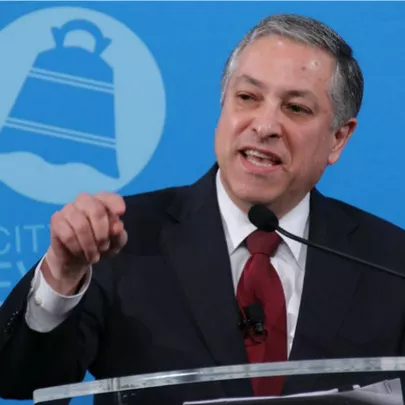 In advance of the bellwether opioid trials involving Cuyahoga and Summit counties, scheduled to kick off on Oct. 21 in the federal courthouse in Cleveland in front of judge Dan Polster, a handful of pharmaceutical companies reached settlements with the two counties to remove themselves from the proceedings that will help dictate the direction and fate of more than 2,000 lawsuits filed by states, counties and cities against manufacturers and distributors over their role in creating the opioid epidemic.
Johnson & Johnson, Endo, Allergan and Mallinckrodt have agreed to fork over about $66 million combined to Cuyahoga and Summit counties, which themselves have agreed to a 62-38 split on all settlements,
as Cleveland.com reported
. The majority of that will come in cash, though some of that dollar figure will come in donated medication, reimbursement of legal fees incurred by the counties, and contributions to non-profit organizations.
Regardless, Cuyahoga County will be collecting tens of millions of dollars. What exactly it will use those funds for will be announced later this week, county executive Armond Budish told county council during biennial budget talks on Monday.
One part of the plan is known: Budish's proposed two-year budget for 2020-2021 includes $2.5 million annually for a diversion center that would serve incoming inmates suffering from mental illness and awaiting court dates at a new facility instead of the troubled and overcrowded Cuyahoga County Jail. (
As Cleveland.com
noted, the budget does not include money to build this facility.)
The county's director of the office of budget and management, Maggie Keenan, told council that the operating costs of the diversion center would come from the opioid settlement money.
As for how the rest of the pie gets split up, expect a large chunk of it to go towards health and social services, areas and departments that have had their budgets maxed out and blown up while dealing with the epidemic's effects.
A county spokesperson said the plans would be announced at a press conference, though a date hasn't yet been finalized.
Sign up for Scene's weekly newsletters to get the latest on Cleveland news, things to do and places to eat delivered right to your inbox.