Do you have a 50-foot-plus pine tree on your property that a) you don't particularly want anymore and b) that you would like to have removed for free?
If you fit that very narrow set of parameters, you might want to get in touch with the Downtown Cleveland Alliance, which is looking for this year's centerpiece Christmas tree for the 2019 WinterFest on Public Square.
In exchange for donating the tree, the city of Cleveland will come and remove it for free. What a scorching hot deal.
There can only be one, of course. If you want your tree to be considered, send a pic and relevant contact info to the email included in the poster below.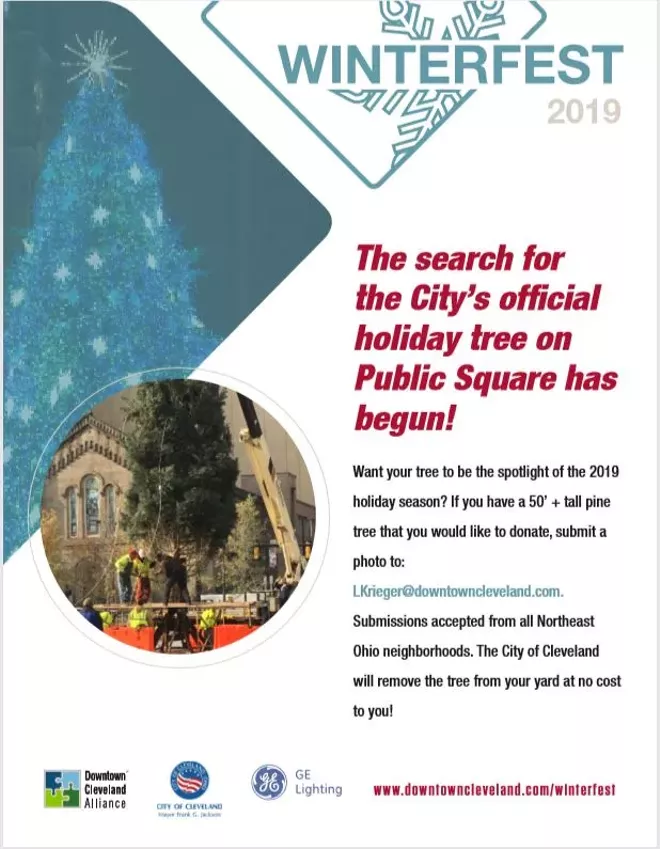 Downtown Cleveland Alliance
Sign up for Scene's weekly newsletters to get the latest on Cleveland news, things to do and places to eat delivered right to your inbox.