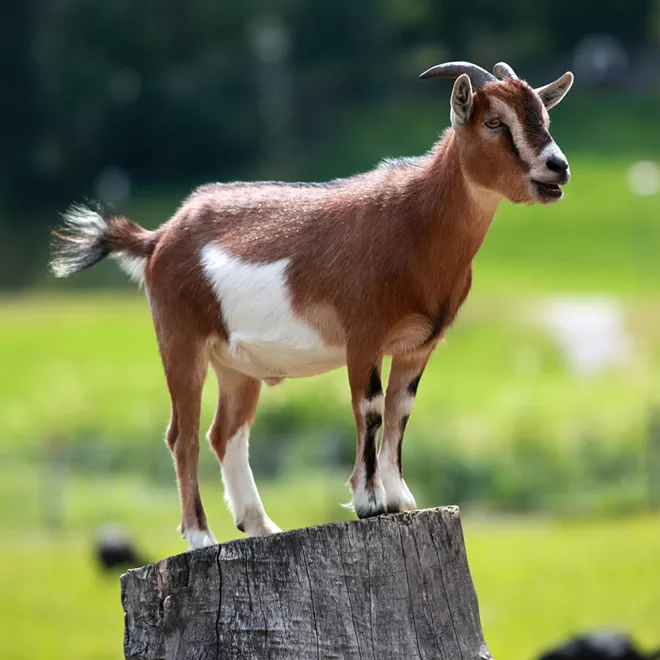 Photo via Wikimedia Commons
This is not the goat that broke into a Northeast Ohio home.
A goat named Big Boy caused a
stir earlier
this week, after he broke into a home in Sullivan Township, peed as much as possible and proceeded to take a snooze in the bathroom.
The animal, who apparently had escaped his owner three miles away the week prior, didn't cause too much damage to Jennifer Keathley's home last Friday, but was not interested in leaving either.
Big Boy was discovered getting cozy the bathroom by Keathley's teenage son, who had just gotten home from school to find the sliding glass door in the backyard shattered and the family German Shepard quite upset.
The police were called and eventually, after trying to entice it with treats, were only able to remove the goat by handling it by the horns and taking it outside.
"My house definitely smells like a goat farm," Keathley
told
the
Ashland Times Gazette
. "But there's nothing you can do but laugh."
Take a look at the security footage of the goat caught in the act below (Big Boy shows up about 4 minutes into the video):
Sign up for Scene's weekly newsletters to get the latest on Cleveland news, things to do and places to eat delivered right to your inbox.