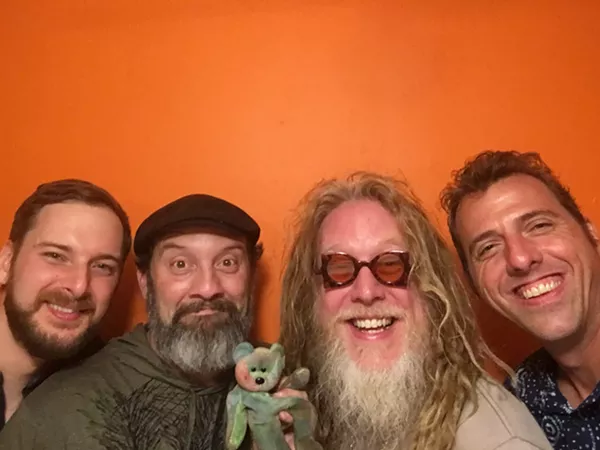 Original Waterband members "Dreadlock Dave" McDougald and John Welton have just announced that they'll reunite with long-time members Ryan Mitiska, Taylor Netzler and Ryan Bair to play a special reunion concert on Nov. 2 at the
Beachland Ballroom
to mark the local jam band's 20th anniversary.
The show's special guests include the balloon artist Dizzy Doc and painter Trey Berry as well as "some great musical surprises."
McDougald and Welton originally founded the band after they were inspired by a "higher calling" and the "deep desire to send sincere positive vibrations into the universe through expressive musical improvisation and thoughtful musical and lyrical composition."
The group performs both as a "dynamic acoustic ensemble" and as "a full-blown electric face melting aural assault." The band has played more than 1200 shows and released six CDs since its inception.
Tickets to the Beachland show cost $20.
Sign up for Scene's weekly newsletters to get the latest on Cleveland news, things to do and places to eat delivered right to your inbox.