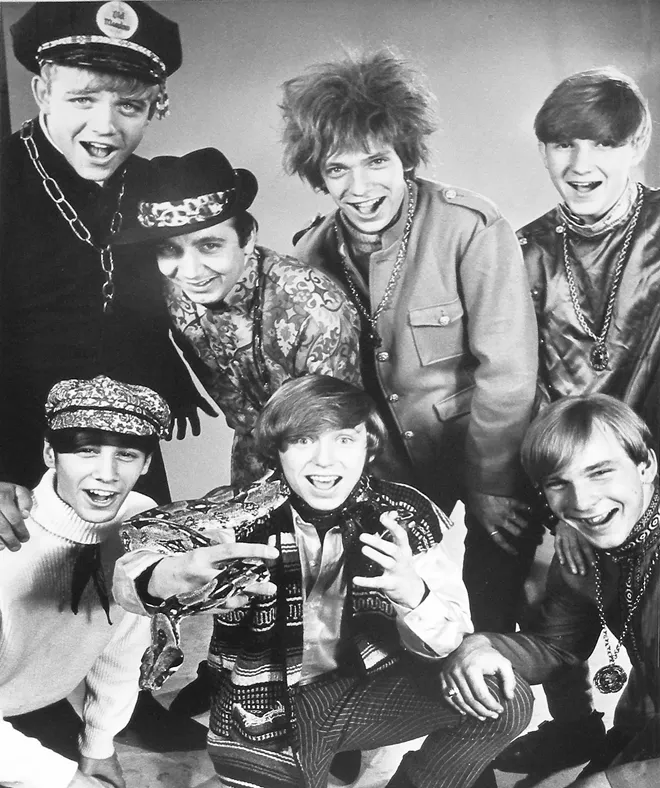 Back in the late '60s, the local garage rock act the Society, a band that would morph into psychedelic rock heroes the Damnation of Adam Blessing, played the usual Hullabaloos and armories.
With hopes of landing a record deal, the group went to Cleveland Recording in June of 1967 and cut the fuzzed-out track "You Girl" along with the brooding, organ-driven dirge "Lonely" with producer Ken Hamann. At the time, the songs would have made for a killer single, but there were no takers, and the tracks remained in the can.
Until now.
The Society guitarist Jim Quinn recently discovered the master tape from the recording session, and "You Girl"/"Lonely" has just come out as a single on Cuyahoga Falls-based B-W Records.
The analog pressing comes with a full color insert with a band biography and photos.
Locally based producer/engineer Michael Siefert remixed the tracks, and the release includes liner notes penned by local garage rock aficionado Tom Fallon.
The reissue is available at
MyMindsEyesRecords.com
and Time Travelers Records in Akron. It's also available on iTunes and Amazon.
Sign up for Scene's weekly newsletters to get the latest on Cleveland news, things to do and places to eat delivered right to your inbox.