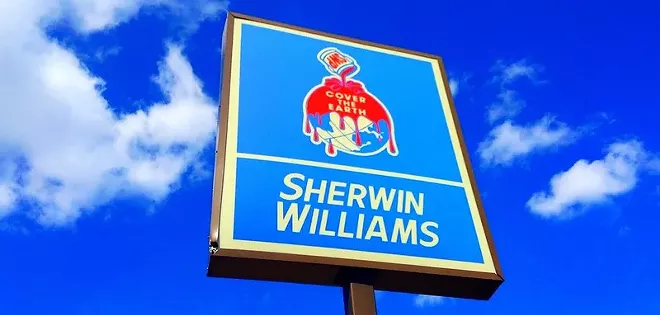 Ace development blogger Ken Prendergrast, who's about as plugged in as anyone on the Sherwin-Williams HQ front,
reported yesterday
that the homegrown Fortune 500 company will build its new $1 billion headquarters and R&D facility in downtown Cleveland.
Sherwin had publicly announced in September that it was seeking a new HQ and R&D building and that it was exploring options both outside of downtown Cleveland and outside of Northeast Ohio. While the announcement sent minor shockwaves around Cleveland, there was a general feeling in quotes from the Greater Cleveland Partnership and elected officials that there wasn't too much to worry about. This was due diligence, after all, and with a project that size at a company with that many employees and a $1 billion price tag for a decision that they'll have to live with long into the future, exploring all options and, more directly, securing the best location with the healthiest amount of incentives, was the natural move.
And a full-court press from state, county and local officials was organized to ensure that Sherwin stayed home.
"A campaign to retain the HQ+R&D facilities in Cleveland was formed under the leadership of Gov. Mike DeWine and overseen by retired Forest City Enterprises CEO Albert Ratner," Prendergrast reported. "That campaign reportedly has amassed $200 million in pledged public incentives to SHW, a source said. Such an amount represents an insurance policy against any incentive package offered by other cities or states to pay what would have been SHW's substantial relocation costs."
An announcement will be made near the end of the month, Prendergrast reported.
Sherwin is considering four plots of land as of now. The two leaders in the clubhouse at the moment, he reported, are the parking lots on the western edge of Public Square owned by the Jacob Group and Weston Group and riverfront land between Huron and Canal owned by Bedrock (Dan Gilbert). The lakefront and the southern portion of the flats round out the options, but are far below the other two in consideration.
Sign up for Scene's weekly newsletters to get the latest on Cleveland news, things to do and places to eat delivered right to your inbox.