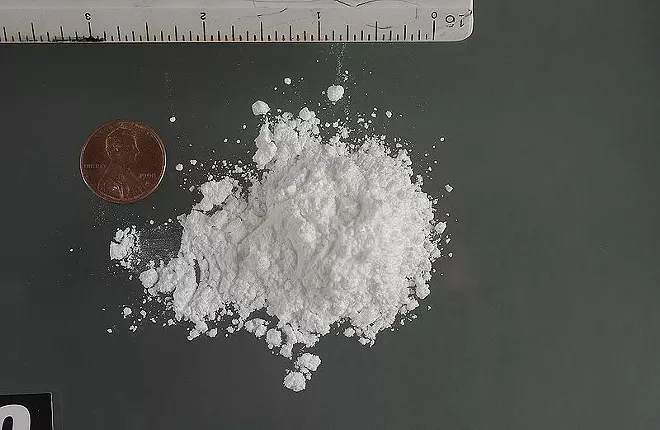 Photo courtesy of Wikimedia Commons
Your cocaine could be laced with fentanyl, a group of Cuyahoga County partners wants you to know, and a new ad campaign has been implemented to bring awareness to the issue.
While fentanyl is mostly known for its inclusion with drugs like heroin, local officials have recently seen an uptick in cocaine being cut with stuff as well. So far this year, 60 percent of all area drug overdose deaths have actually come from cocaine, laced with fentanyl and not.
"We have to acknowledge the opioid crisis has set its sights on a new group of victims, those who use cocaine, with absolutely no idea that what they are about to take contains a deadly painkiller like fentanyl," U.S. Attorney Justin Herdman said in a press release. "Making the mistake of using cocaine should not result in a death sentence."
So now, plastered on billboards across the county and in targeted online ads, are pictures of seemingly mundane items like donuts and water bottles paired with wording to the effect of: "If this contains fentanyl, would you eat it? It doesn't. Your cocaine might."
The U.S. Attorney's Office for the Northern District of Ohio along with the Cuyahoga County Executive's office and others are behind the new ad campaign.
Check out the new anti-drug ads below: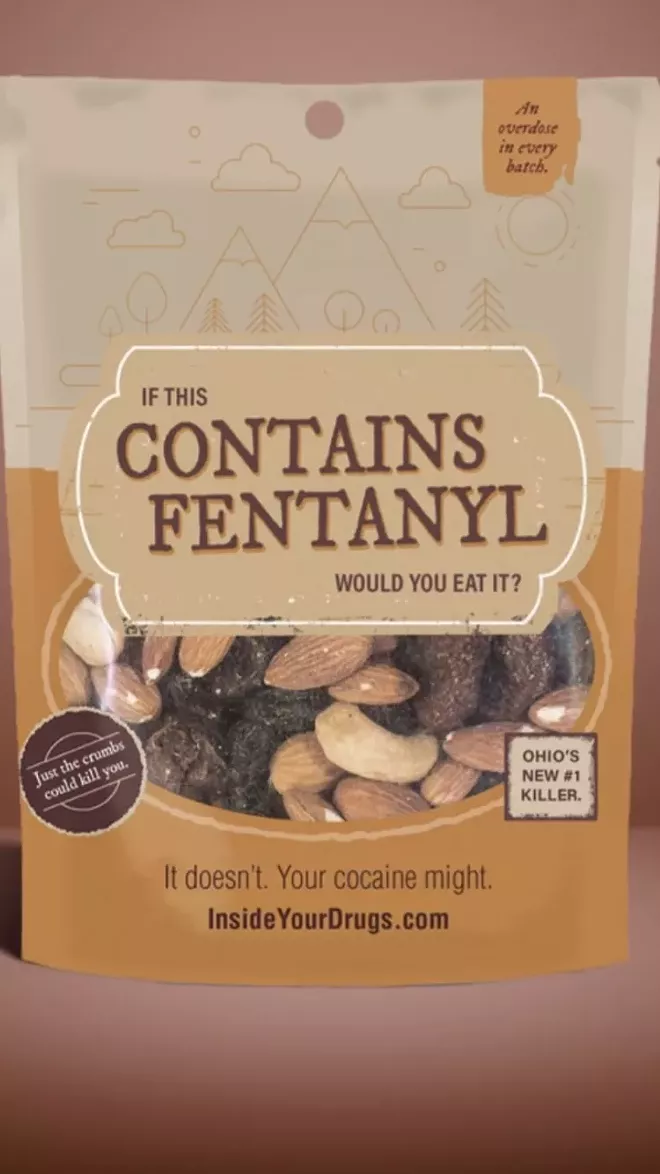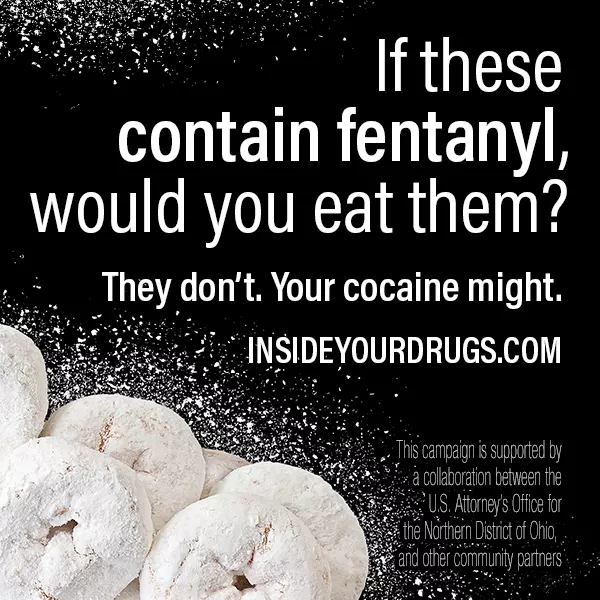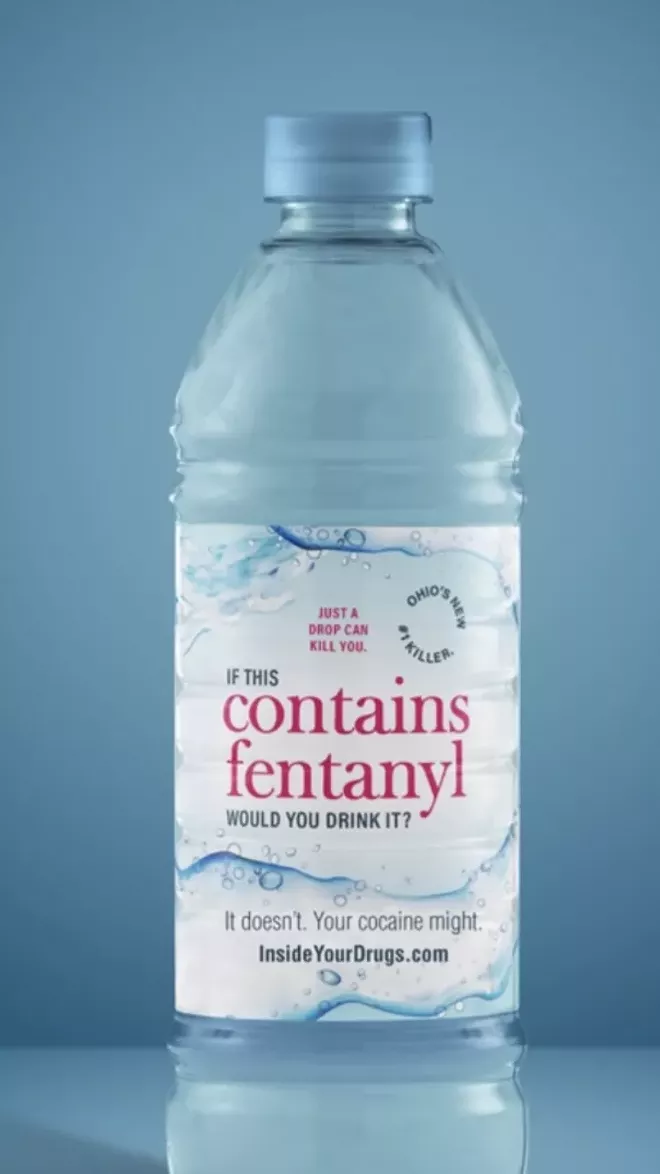 Find a whole lot more information on the local ad campaign at
www.insideyourdrugs.com
.
Sign up for Scene's weekly newsletters to get the latest on Cleveland news, things to do and places to eat delivered right to your inbox.