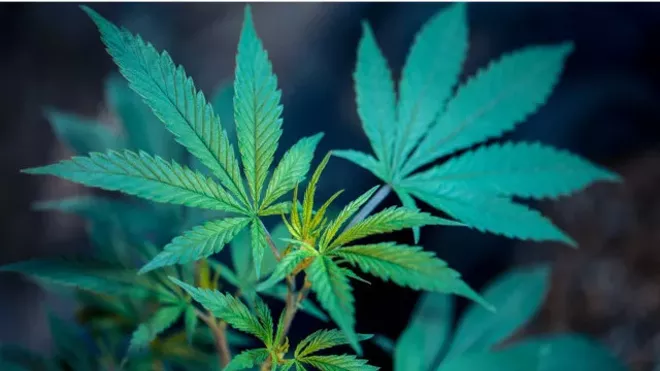 Who do you picture when you think of your average marijuana user? When it comes to Ohio's state-run medicinal marijuana program, you may want to adjust your assumptions.
Data released by the State of Ohio Pharmacy Board reveals that 62 percent of the roughly 64,000 medicinal marijuana cardholders in the state are 40 or older — and one in five is 60 years old or older. By contrast, only one in 10 cardholders is 18 or 19 years old.
In some ways, that makes sense. Older patients are more likely to have chronic pain — the most common reason for medicinal marijuana cardholders to seek the treatment in Ohio. They're also more likely to be seeking relief for one of the 20 other conditions that can qualify one for a license to buy medicinal marijuana. Many are also at or nearing retirement age or in jobs where they're less likely to be drug tested.
Michael Mick, 68, is one of the state's roughly 4,000 veterans who use medical marijuana. Mick, who served in Vietnam and is disabled,
told
The Columbus Dispatch
last week that he's utilizing the state's program because he's afraid of the possible additives in illicit marijuana.
"I've got a lot of friends that are my age and they still smoke," he told the paper. "They have offered it to me and I said, 'No, when I can get it legally, that will be different.'"
Sign up
for Scene's weekly newsletters to get the latest on Cleveland news, things to do and places to eat delivered right to your inbox.