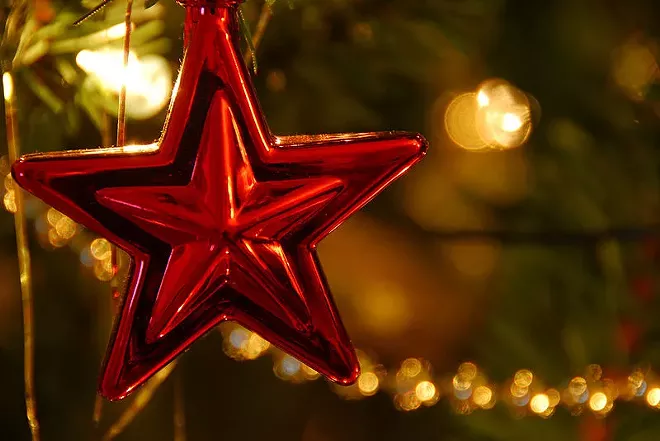 Photo via Wikimedia Commons
While it's much too early to already be thinking about Christmas, Halloween isn't until Thursday, people, Clevelanders do have an obsession with holiday beers and drinks.
As such, the folks behind the Lake Effects pop-up bar announced they're bringing the holiday-themed event back to downtown Cleveland.
What is exciting about the bar is that it already has a track record for, well, actually popping up (unlike the series of fun Millennial-bait pop-ups that were
supposedly coming our
way this year). This is the second year the Christmas-themed bar is setting up shop in downtown Cleveland, returning to the Schofield Building on the corner of East 9th Street and Euclid Avenue.
Inside, expect the bar to be covered in lights, tinsel and all other sorts of holiday decorations. Snacks will be provided by Parker's Downtown restaurant.
The adults-only event kicks off ​Friday, Nov. 29 and runs through New Year's Eve. The bar is closed on Mondays.
Hold onto your hats, it's time to get blitzed. Find out more about the pop-up at
www.lakeeffectsbar.com
.
Sign up for Scene's weekly newsletters to get the latest on Cleveland news, things to do and places to eat delivered right to your inbox.
<!——————EndFragment——————>