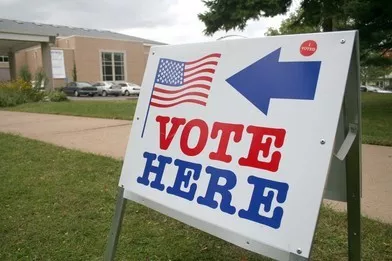 At this point in the day you've probably noticed multiple people in your social media feeds showing off their super sweet "Ohio Voted" stickers. Today is voting day in the Buckeye State, after all, and thankfully there's still plenty of time to exercise your right to vote as the polls don't close until 7:30 p.m.
To make life easier on yourself, go ahead and show up at your designated polling place with an
acceptable
ID. Even if you're standing in line at 7:30 p.m. you're legally guaranteed the right to vote.
It's alright if you don't know where you're supposed to vote, or even if you're registered to vote. The Ohio Board of Elections
website
has you covered.
Check out exactly which issues you'll be deciding on your specific ballot right
here.




Cuyahoga County voter turnout is expected to be low, with
estimates
in the 25-30 percent range. Don't do what is expected, Cleveland. Today is the day to vote ... until 7:30 p.m., that is.
Sign up for Scene's weekly newsletters to get the latest on Cleveland news, things to do and places to eat delivered right to your inbox.