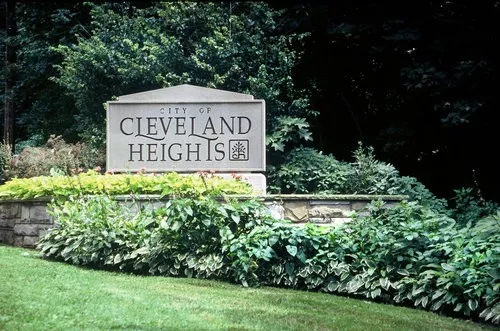 clevelandheightsbrand.com
On Tuesday, November 5, Cleveland Heights residents voted to pass local Issue 26, an effort to change the form of government to allow residents to elect their chief executive. According to the unofficial count from the Board of Elections, the issue passed with over 64% of the voters supporting it (6,922 individual ballots).
At 9:45 p.m. on Tuesday night, even before all of the results were in, the Citizens for an Elected Mayor (CEM) — the group that collected the signatures and got the issue on the ballot — announced their victory and told watch party attendees that the Cleveland Heights Citizens for Good Government group had conceded.
Scene spoke with the CEM Secretary, Michael Bennett, early Wednesday morning. "I want to say that my next step is sleep," Bennett told Scene, "but really what we plan to do is reconvene to determine our future as an organization and decide whether we want to remain involved over this transition period, or not." Bennett told Scene that the group is overjoyed by the results and believe that the results can be understood as, "a mandate from voters that they do really want this."
The path leading up to this result
was long and contentious
. The process began over four years ago as a resident-led effort to discuss the possibility of a change of government. After the citizen efforts grew, several council members initiated a charter review in an attempt to stop residents from engaging in a grassroots campaign. After the charter review commission suggested that a form change was not in the city's best interests, CEM formed and their renewed efforts got the issue to this year's ballot. The last few months were incredibly grueling for the community, as accusations were flung and individuals were targeted. Though the path leading up to Election Day was heated, Bennett believed that people on both sides of the issue "have a deep passion and commitment to Cleveland Heights" and will work together to finally close this chapter of the story and prepare for the next one.
What will that next chapter involve? Once the votes are certified, an election will be set for November 2021. The mayoral candidate who wins that election will take office on January 1, 2022. Undoubtedly, the next 18-24 months will be interesting to follow, as candidates announce their intentions to run and the race heats up. But for Bennett and CEM, this race isn't yet over. "We still need to close some funding holes," Bennet says, "we didn't get an influx of dollars from an outside organization so we'll be doing a bit more fundraising." Still, he's optimistic, overjoyed and grateful. "Right now, it's just about appreciation. Thank you to the voters for showing us you want this."