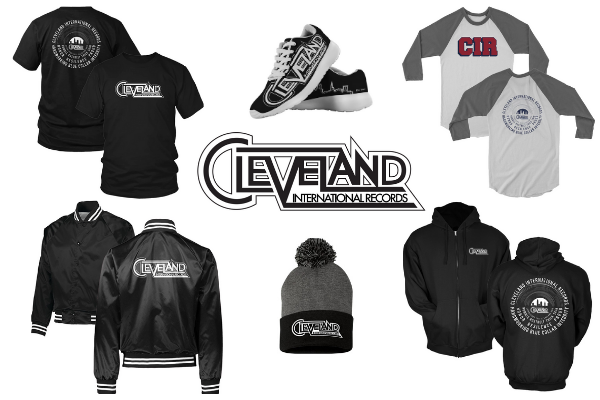 Back in the 1970s when Cleveland became synonymous with rock 'n' roll, the late Steve Popovich formed Cleveland International Records. The label had a huge hit right out of the gates with Meat Loaf's 1977 album
Bat Out of Hell
and would go on to garner Grammy nods and other accolades.
Recently, Steve Popovich, Jr. re-launched the label.
"Cleveland international is a family business that has been around for 40-some years," Popovich Jr. told us when he re-launched the label. "After my father's passing [in 2011], [the label] was something I knew I wanted to reactivate. My father was really proud of creating and establishing a label in Cleveland and calling it Cleveland International Records. It was a label for heartland America."
Just this year, Popovich Jr.
began selling merchandise
with the iconic Cleveland International logo on it. And from now until the year's end, he's offering 20 percent off to Scene readers. Use the promo code CLESCENE at checkout to receive the discount. Note that it won't work on bundle packs because those are already discounted.
Some choice items include black-and-white Cleveland International running shoes, mugs, tumblers, beanies, T-shirts, hoodies and satin tour jackets.
Since Cleveland International issued so many polka albums, Popovich Sr. came up with his own Hunky Boy T-shirts and ball caps that featured a caricature of him playing an accordion.
Popovich Jr. plans to bring that caricature back.
"I'm taking a lot of iconic verses from classic polka songs — and turning them into T-shirts featuring the Hunky Boy face," Popovich Jr. tells
Centerline's Jim Bessman
. "I'm also reactivating another Cleveland International logo that my dad had for some of the [Frankie] Yankovic stuff. But all of this goes back to and fits in with Senior's legacy: I'm here to make sure it continues to live on through his creation and what he brought to the world. As he always said, the Cleveland International name was his calling card for life, and it's my responsibility to make sure people don't forget about it."
Sign up for Scene's weekly newsletters to get the latest on Cleveland news, things to do and places to eat delivered right to your inbox.