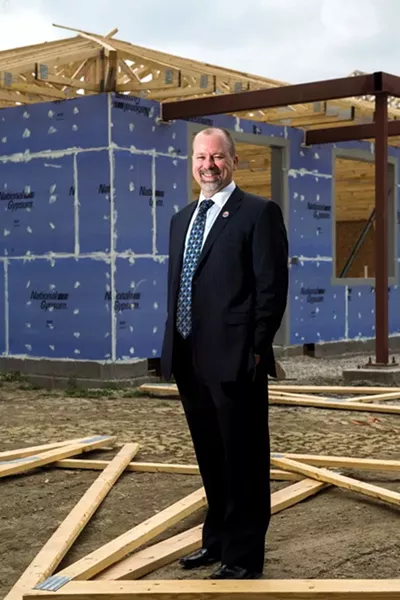 Tuesday, at Newburgh Heights' village council meeting, Mayor Trevor Elkins introduced his latest piece of progressive legislation: a bill to reduce the standard work week from 40 hours to 32 hours for all full-time city employees.
The bill was unanimously passed and is now official policy in the small, blue-collar suburb to Cleveland's south. Elkins told Scene that the new work hours will apply to 28 total employees, including police personnel, and that while hours will be reduced, salaries will remain the same.
"We are always looking for ways to improve the lives of our residents," Elkins said in a statement provided to the media. "By implementing employee-friendly policies that help us recruit and retain talent in innovative ways, we are meeting that goal in a fiscally responsible manner."
While the policy was designed both to improve the work-life balance of city employees and to recruit new talent to Newburgh Heights, Elkins said that a 40-hour work week has become so culturally ingrained that in some cases, "they're not really sure how to take it."
Sign up for Scene's weekly newsletters to get the latest on Cleveland news, things to do and places to eat delivered right to your inbox.