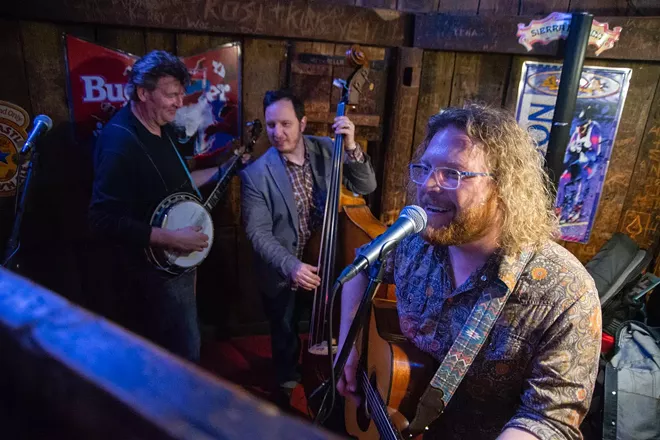 Courtesy of Crooked Arts Council
The Thor Platter Band performs at this year's American Roots Festival, one of the four music festivals that Kent's Crooked River Arts Council produces annually.
The Crooked River Arts Council (CRAC), a 501(c)(3) non-profit organization dedicated to supporting music, arts and culture, community support services and education, donated more than $12,000 to area organizations this year to assist in fulfilling their missions. The money went to places such as Habitat For Humanity, Main Street Kent, Family & Community Services (Grill For Good event), Big Brothers and Sisters of Portage County, Kent Roosevelt Music Boosters, Akron Children's Hospital, Ben Curtis Foundation and the Kent State University/Head Start music program
"We are very proud that we were able produce these well-received music events, to make a cultural and economic impact, and to also help these wonderful organizations this year," says Mike Beder, one of the founders of CRAC, in a statement. "Kent is a great city, and these groups add immensely to the fabric of the community."
Marty Student, director of development for the Crooked River Arts Council, credits broad community support for the success of the group.
"Our organization simply could not do this work without the support of our festival sponsors, the participating venues and musicians, and area patrons," says Student. "We are also pleased to announce that Wayside Furniture will again be our presenting sponsor in 2020."
Next year, Crooked River group will again present four annual music festivals — the Kent BeatleFest (Feb. 21), the Kent American Roots Festival (April 24), Kent BluesFest (July 17) and the 'Round Town Music Fest (Sept. 18).
Sign up for Scene's weekly newsletters to get the latest on Cleveland news, things to do and places to eat delivered right to your inbox.