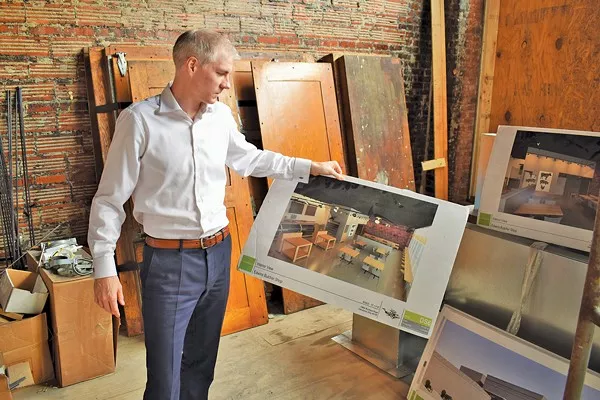 Brandon Chrostowski isn't one to sit on his hands. Since launching the pioneering EDWINS Leadership & Restaurant Institute, the chef, restaurateur and philanthropist has expanded the scope of his skills-based program for formerly incarcerated men and women to include EDWINS Second Chance Life Skills Center and EDWINS Butcher Shop. He also is a consultant on Sérénité in Medina and in partnership with the West Side Catholic Center in the nonprofit Ohio City Pizzeria.
Next up is EDWINS Bakery (13106 Buckeye Road), which opens this Friday in the Buckeye-Shaker neighborhood of Cleveland.
In addition to pastries and breads, Edwins Bakery will also serve breakfast.
Leading the operation, which will include full-time and part-time employees in line with EDWINS' mission, will be Kurt Zoss, who closed his bakery in Cleveland Heights earlier this year after 23 years in business. Zoss not only donated his equipment to EDWINS but will serve as an instructor for the employees going forward.