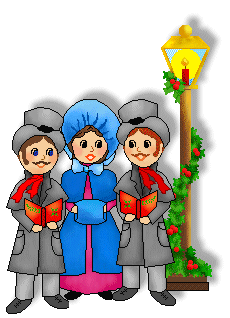 A yuletide trend is sweeping the city. Cleveland organizers and their allied lyricists are parodying popular holiday carols to promote an array of causes. Early this week, the fruits of their creative labors were on festive display.
Monday, protesters at the justice center performed such hits as "Bail Reform is Coming to Town" in a flash mob-style demonstration to highlight the ongoing inhumanity at the county jail and the systemic prejudice of the criminal justice system. WCPN captured the carolers in action.
Tuesday morning, Chris Stocking with Clevelanders for Public Transit performed a full (three-verse) rendition of "Frequent Bus!" (a "Jingle Bells" parody) during the public comment portion of an RTA committee hearing. The song encouraged the board to adopt and implement a network redesign, with more frequent service on popular routes, as presented by transit consultant Jarrett Walker.
The bus was slow and late,
Stocking crooned in verse two.
Misfortune seemed its lot.
We got to Public Square
And then we missed our next bus.
Later Tuesday, hopping on the trend, local urban infrastructure Twitter celeb Bollards of CTown commented on the
#LazyDoofuses debacle
of Public Square with a low-hanging riff on "Walking in a Winter Wonderland."
Sign up for Scene's weekly newsletters to get the latest on Cleveland news, things to do and places to eat delivered right to your inbox.