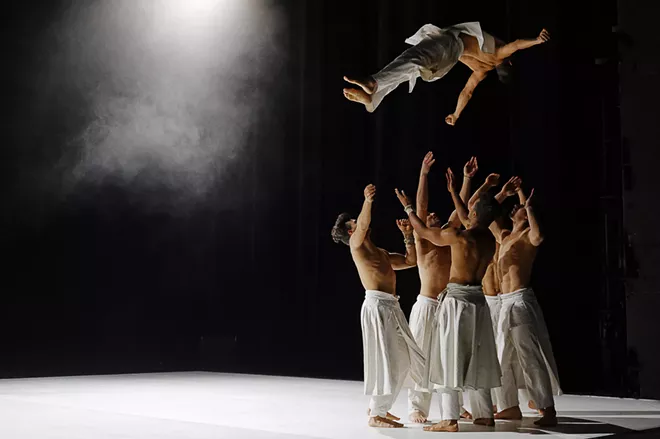 The all-male French dance company Cie Hervé Koubi will make its Ohio debut next month in a performance co-presented by Cuyahoga Community College and DANCECleveland.
Part of the Tri-C Performing Arts season, the performance takes place at 7:30 p.m. Saturday, Feb. 15, in Cleveland at the Mimi Ohio Theatre at Playhouse Square.
The company will perform a piece inspired by founder Cie Hervé Koubi's father's deathbed revelation that Koubi's family originated in Algeria rather than France (as Koubi had believed). It combines capoeira, martial arts, hip-hop and contemporary dance with the movement and visual depictions of the Eastern world by European artists and Islamic architecture.
Tickets range from $25 to $50 and can be purchased at
playhousesquare.org
or by calling 216-241-6000. The show includes moderated pre- and post-show talks with performers and producers. The pre-show chat begins at 6:45 p.m.
While in Cleveland, Koubi will also take part in a free advanced-level master class for dancers age 16 and older. Like the performance, the class takes place on Saturday, Feb. 15.
Registration
is required.
Sign up for Scene's weekly newsletters to get the latest on Cleveland news, things to do and places to eat delivered right to your inbox.