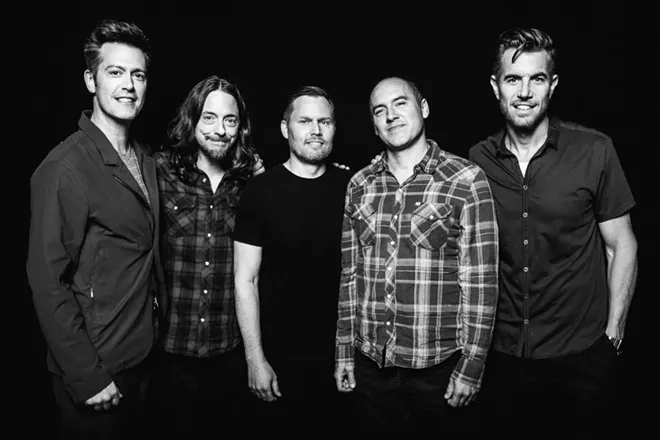 Prospect PR
311
On the heels of its 30th anniversary, 311 has announced its return to the road with a 36-date coast-to-coast tour dubbed Live From the Ride (a play on
Live From the Hive
, the online livestream concert series that the band launched from its Hive Studio in 2020 when touring paused).
The group performs on Sept. 18 at
Jacobs Pavilion at Nautica
.
"We're thrilled to get back on the road and feel that live-show energy that both the band and our fans have been craving," says 311's Nick Hexum in a press release. "The live streams have been great, but nothing compares to having our fans there in person rocking out with us. We know it's going to feel electric when we take the stage each night and see everyone celebrating the live experience!"
VIP packages for 311's Jacobs Pavilion at Nautica show
go on sale at 1 p.m. tomorrow. Tickets go on sale to the general public at 10 a.m. on Friday.
Sign up for Scene's weekly newsletters to get the latest on Cleveland news, things to do and places to eat delivered right to your inbox.