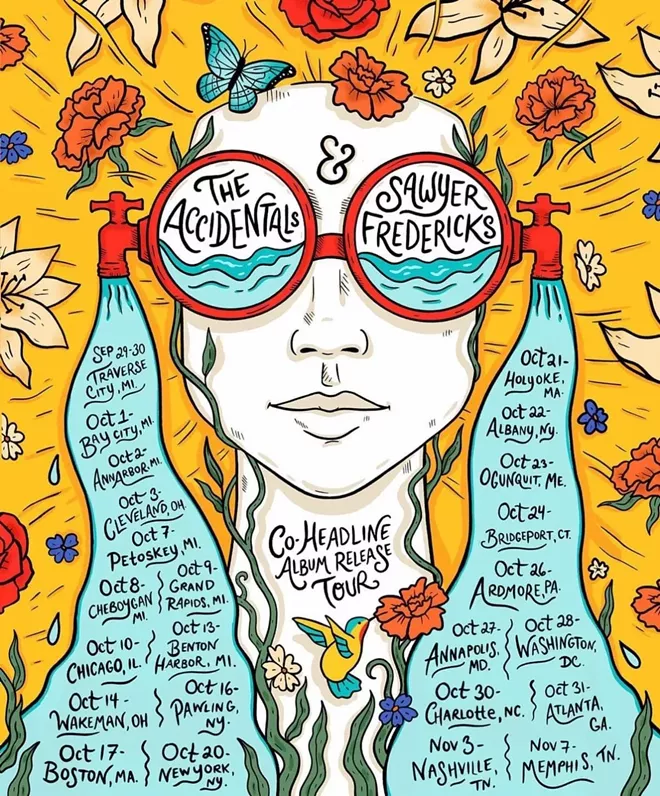 Courtesy of the Accidentals
Poster art for the Accidentals tour.
Touring in support of their upcoming release,
Vessel
, folk-rockers the Accidentals will kick off a U.S. tour in their home state of Michigan this fall and then make their way to the Beachland on Oct. 3.
Joined by their friend and collaborator Sawyer Fredericks, the co-bill tour will take the female-fronted, multi-instrumentalist power trio throughout Michigan and the Midwest.
Tickets to the Accidentals show at the Beachland
go on sale at 10 a.m. tomorrow.
"The Accidentals have great energy on stage and a very driven work ethic," says Fredericks in a statement about the tour. "In addition to the fun of touring with good friends, I also feel I will learn and grow a lot through working with them."
Sign up for Scene's weekly newsletters to get the latest on Cleveland news, things to do and places to eat delivered right to your inbox.