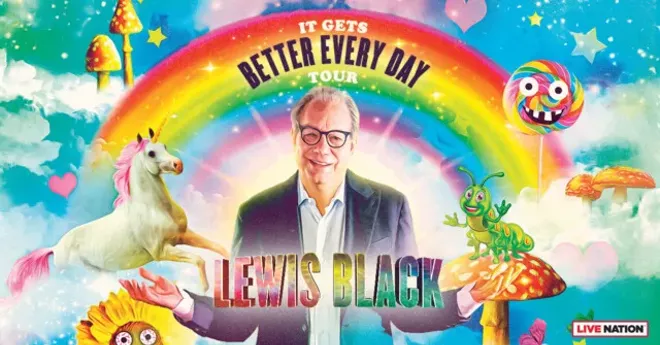 Courtesy Live Nation
Promo graphic for Lewis Black's upcoming comedy tour.
Comedian Lewis Black—known for getting extremely pissed off about things like listed ingredients on bottled water labels and how there's too many types of milk—announced dates for a new 21-city tour, and there's a stop in Cleveland.
The "It Gets Better Everyday Tour" comes to Hilarities September 16th through 19th
.
All rescheduled shows, and previously purchased tickets will be honored. Plus, there's a student ticket price of $25 in most markets.
"I am looking forward to hitting the road soon and finding out if it truly gets better every day," said Black in a statement.
The Grammy-winning comedian has been a long time contributor to "The Daily Show," and has hosted numerous specials for Comedy Central, HBO and Showtime. Most recently Black voiced the character "Anger" in the Academy Award winning film from Pixar, "Inside Out."