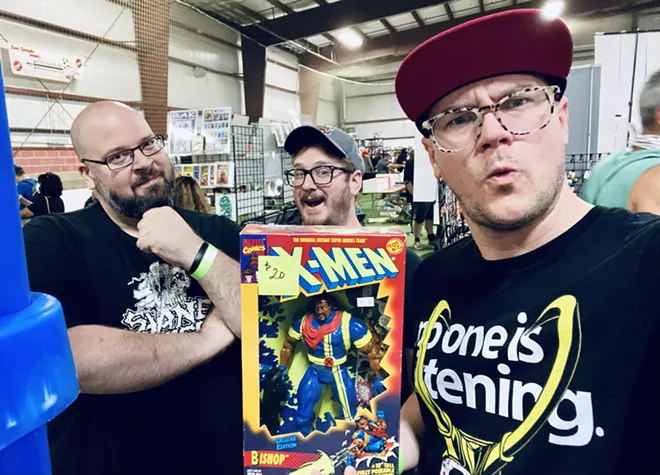 Courtesy of no one is listening.
The hosts of the local podcast 'no one is listening.'
Superscript, a comic book store located in Lakewood, will simultaneously celebrate its one-year anniversary and Free Comic Book Day
this coming weekend.
As part of the festivities, the folks who host the locally based podcast,
no one is listening
, will be on hand to broadcast live at 8 p.m. on Friday from the Bottlehouse, which is located across the street from Superscript. They'll discuss the Disney Plus series
Loki
and give away
Loki
/
Friday the 13th
apparel. They'll hand out free stickers too.
The guys behind the podcast bill it as "the perfect twisted, stoner humor, pop-culture and food-centric hangout-fest for thirtysomethings who yearn for those nostalgic years hanging out in the basement with their best friends!"
Sign up for Scene's weekly newsletters to get the latest on Cleveland news, things to do and places to eat delivered right to your inbox.