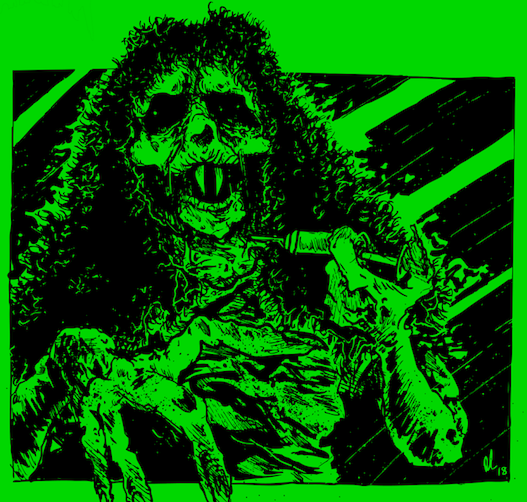 Courtesy of Vanik
Entrails and Thrills over art.
Shortly after forming four years ago, the locally based metal act VANIK issued its self-titled debut, and in 2017, VANIK made its first live-stage appearance. The band played two sold-out shows, one in Cleveland and a second in Toronto.
When performing, VANIK puts on an elaborate, theatrical show complete with stage props and intricate lighting effects.
Now,
VANIK has just released a new album, Entrails and Thrills
. A a cassette-only release, it's limited to 136 black and 14 orange tapes.
The release features 10 brand new tracks contextually condensed into "two sides of terror showcase," appropriately dubbed "Entrails" and "Thrills." The band describes the propulsive Side A, which features hoarse vocals and driving guitars, as "heavy metal," and the more atmospheric Side B as "spooky sounding."