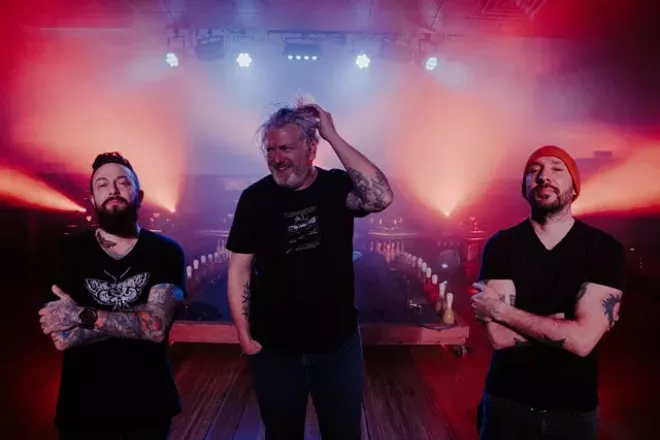 Mollie Crowe
Youngstown's Rebreather.
The Youngstown-based metal band Rebreather will release its latest album,
The Line, Its Width, and the War Drone
, on Dec. 3 via Aqualamb Records.
Produced by Rebreather and mastered by Carl Saff (John Carpenter, Bongzilla, Elder), the album features the band's signature "cave pop" sound that's part post-metal and part noise rock.
Additionally, Rebreather has released a video for the song, "Drown," a collaboration with fellow Ohioans and Aqualamb lablemates Frayle.
"We were excited when Rebreather asked us to collaborate with them on their song," says Frayle vocalist Gwyn Strang in a press release about the collaboration. "Adding our layers of vocals and guitars over another band's song was a new experience for us. It was interesting to combine our approach to sounds and songwriting with Rebreather's aggressive and stripped-down composition."
Recently, the group received national press for helping to save Youngstown's
Westside Bowl
, a place that serves as both bowling alley and music venue.
Rebreather headlines the
Westside Bowl
on Wednesday.