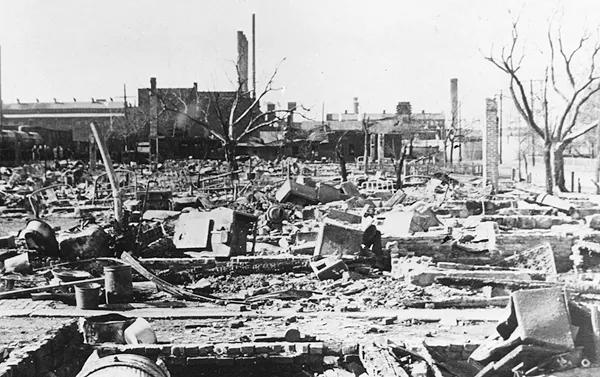 ALL PHOTOS COURTESY OF ART BIELFELT
The East Ohio Gas Co. explosion's epicenter was just north of St. Clair, where East 61st Street dead-ends today.
Buildings across the area of 160 football fields were damaged or outright destroyed.
Men investigate a burned-out car near the Whiteway Stamping Co.
Ruptured sewer lines steeple the roadway along St. Clair.
A spherical tank, which exploded around 3 p.m., slumps next to what remains of the large cylindrical tank that first exploded 20 minutes prior.
ALL PHOTOS COURTESY OF ART BIELFELT